Last updated April 12, 2019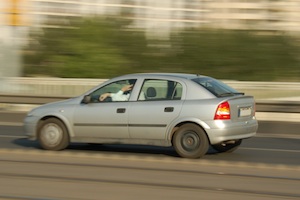 Many states have begun flirting with banning cell phone use while operating a motor vehicle, and a significant number of them have already enacted laws. The issue has taken on a new twist in Illinois, where legislators in the state capital of Springfield are considering banning such use in some situations but not all. Current Illinois law already prohibits drivers from talking or texting while their car is in a school zone or a construction zone. A revision to the law currently under consideration would add emergency areas to the list of prohibited areas.
Jerry Costello, a Democrat from Smithton, is sponsoring the proposed law. So far, the bill looks likely to become a law. This week, it was passed out of committee by a unanimous vote. Costello's stated aim in proposing the law is to help protect service workers who have no alternative but to be in emergency zones. These workers include firefighters, police officers, and emergency medical technicians. "Our men and women who serve in that capacity deserve the same protection," remarked Costello.
Despite Costello's sentiment, penalties for violations are not extreme. Those who use a cell phone while driving within 500 feet of a prohibited zone will be fined as much as $70. The prohibition applies only to handheld cell devices; hands-free devices are permissible. However, the proposed law would also prohibit using a digital camera or video camera whilst driving.
Another bill currently under consideration would completely prohibit handheld cell use while operating a motor vehicle.