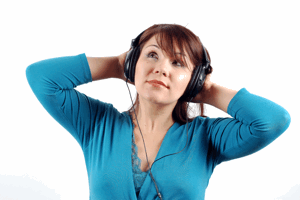 HTC has announced that they will be investing $300 million in Dr. Dre and Jimmy Iovine's audio technology company Beats.
While this isn't considered 'big' news in the light of other recent rumors – HTC and Apple entering a patent deal; HTC maybe withdrawing from the US market; the possibility of an HTC tablet – it could possibly earn the company some street cred against Apple and its iPod. Although, probably not.
Hewlett Packard also has a deal with Beats; with Iovine gave a speech at the TouchPad event earlier this year on the awfulness of digital audio and how Beats could change all of that. But that particular bit of marketing wasn't enough to do much for the TouchPad; which launched to the audible tunes of bad reviews.
For audiophiles who are into HTC gadgets, the news is good news though. And Beats makes some pretty good headphones. Heartbeats, Beats high performance headphones designed by Lady Gaga are priced starting at around $59.00 and Monster Beats by Dr. Dre start at around $149.00. Still, if you are into music, a good set of headphones is worth the investment.
For those of you who were caught out by the HTC may leave the US market remark; the problem surrounds patent issues. In a recent court battle, HTC was found to have broken two sets of ten patents from Apple. They intend to appeal, but it does place the company in a bad position.