Last updated December 10, 2020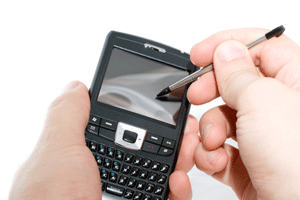 Research shows that America is experience a growing love of smartphones. That's why we keep upgrading them. If you are one of those thinking about upgrading your smartphone, then take a moment to think about recycling the one you are upgrading from.
How Much Can I Get If I Sell My Smartphone Online?
Some smartphones can be worth a generous amount of cash, but selling them at the cell phone store does not always net you the best offer. That is why Sell Cell is here. We know that selling your smartphone online to recyclers can often get you more money than selling it in other ways. Therefore, we compile the information available and present it to you in an easy to digest way.
Going through Sell Cell gets you quick results:
1.Our site is the number one USA connection to online cell phone recyclers.
2.Sell Cell is comparing smartphone prices from all the best and most reputable USA-based recyclers daily.
3.Sell Cell does not favor any recycler: our results are impartial.
Selling your smartphone through Sell Cell is easy:
1.Our database is filled with all the most popular (and not so popular) makes and models.
2.We provide a direct link to the buyer site.
3.We provide quick, hands on, customer service through our site, Facebook, and Twitter.
Sell Cell wants to help you answer the question "How Much Can I Get If I Sell My Smartphone Online?" Why not check out our site right now?