Last updated April 12, 2019
For many years now the Taiwanese High Tech Computer Corporation (aka HTC Corporation) has been the predominant force behind the manufacturing, distribution and sales of smartphones all over the world.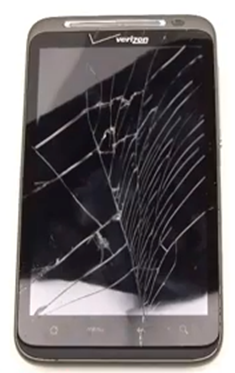 This tendency was explicitly documented by a survey done in 2011. Canalyst stated, that HTC held at least 24% of the market share, followed by Samsung and Apple Inc., respectively.
It wasn't until 2012 that HTC's sales starter to plummet, partially due to their failure to market their products in time. According to comScore, the total percent of phones sold in the United States is no more than 9,3%, giving way to more well-advertised companies to take a hold of the market.
The HTC One X (HTC's flagship smartphone, which they genuinely regarded as being their last chance for redemption) is undoubtedly a great piece of hardware. Armed with a smashing 4,7" LCD HD display and a devastating ARM Cortex-A9 1.5 GHz quad core processor, this touch-based smartphone is a definite upgrade over their previous devices. The phone itself weights 130 grams and is powered by an non-removable Li-Po 1800 mAh battery. Maybe the most notable feature of the HTC One X is its amazing 8 MP, 3264×2448 pixels, autofocus, LED flash camera with the ability to record full HD sound video . The phone runs on Android OS, v4.0 (Ice Cream Sandwich), upgradable to v4.1.1 (Jelly Bean) which is supported by Nvidia ULP GeForce 520 MHz GPU.
As far as all this goes, the phone is unquestionably superior to the majority of smartphone devices today, except of course for Samsung's Galaxy S III/IV and Apple's iPhone 4s/5. But if the phone features the same specs as these other devices of the same class, why have recent sales concluded such a profound lack of interest among consumers? Why did a company, which brought the 'smart' in smartphones, suddenly dropped out from the competition for smartphone dominance?
Many experts believe that the reason behind the fall of the HTC One X and his successor, the HTC One, might be due to a marketing error and poor decision making on HTC's behalf. CEO and supposed co-founder Peter Chou stated, that if his flagship phone does not fly off the shelves, he would step down as head and CEO of HTC Corp.
Too bad for him this dream never transcended into reality. Even HTC's long standing history and reputation could not save him from the complete and total devastation that followed the release of the HTC One series of smartphones. Not remarkable in anyway, these devices fail to seek their own unique identity, falling prey to the overzealous ambitions of Peter Chou to dominate the Android market. What HTC lacks is the ability to maintain its brand name. For the most part, the company met all the necessary requirements it had to meet before it could continue to run alongside Apple, LG, Microsoft and Samsung. But apparently that wasn't enough to stifle the stringent voices of consumers, turning the company and all its shareholders, into one of the greatest losers in corporate history.
We can only speculate what HTC's engineers have in mind for the future. But with giants like Apple and Samsung to worry about, the company has to rethink its whole marketing approach. Slicker design, faster performance and great visual components are no longer relevant in a world, where commercials and advertisement campings account for 99.9% of the sales.
Morgan Johnes is a writer and blogger currently working for BinaryTribune. He likes to write about business, technology and gadgets. His passion are smartphones and tablets.