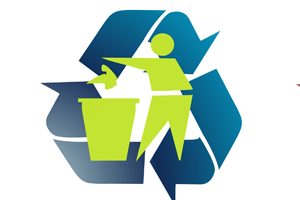 Environmentalists in India are growing increasingly concerned by the large piling up of electronic waste in major cities all across the country, with electrical and electronic goods being discarded at a rapid rate.
With technology developing at an almost unprecedented rate, electrical and electronic devices are becoming obsolete almost as quickly, with discarded devices such as old cell phones, computers, printers, calculators, scanners, audio and video devices and other electrical components containing hazardous chemicals and substances that create a risk to the health of the public.
A study, undertaken by the state-funded environmental research organization known as the Environment Protection Training and Research Institute based out of Hyderabad, has found that the level of electronic waste in major cities in India will have gone over a massive 800,000 tons by the end of next year, a growth rate of as much as 15 percent. At the moment, more than 500,000 tons of electronic waste is generated every year in major cities, with the country's authorized recycling facilities for e-waste only capturing as little as three percent of it, leaving the rest to find its way to informal recycling yards in big cities such as Bangalore, Delhi, Hyderabad and Mumbai. More than a million poor people work in manual recycling operations, with very few aware of the dangers of electronic waste, "a sizeable number" being women and children, according to the report.