Last updated April 12, 2019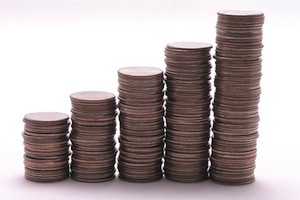 If you have been thinking about switching over to a smartphone, now is the time. Because, over the next few months there are going to be many interesting and exciting new smartphones introduced to the US market, available from a variety of cell phone service carriers. This includes new phones sporting 4G and using the Android OS, BlackBerry OS, and the iOS; so, numerous choices in both hardware and software.
Get money for old cell phones
If you do decide to switch over to a smartphone, make sure to dispose of your old cell phone properly. This means not putting in the trash can but recycling it, selling it, or donating it. If you do not have someone who wants your old phone or do not have a charity in mind for it, selling it is your best option. This can be done via a cell phone shop, an online auction house, or through an online cell phone recycler. While all are viable options, generally the last one – selling online to a recycler – offers the most money.
Using Sell Cell to get money for old cell phones
Sell Cell is a cell phone recycling offer comparison site. We keep in touch with all of the best recyclers in the USA and compare their prices on a huge variety of handsets. Then, we arrange those offers in a way that makes it easy for you to see who has the best deal.
If you would like to get money for old cell phones, then Sell Cell can help you get the most.