Last updated April 12, 2019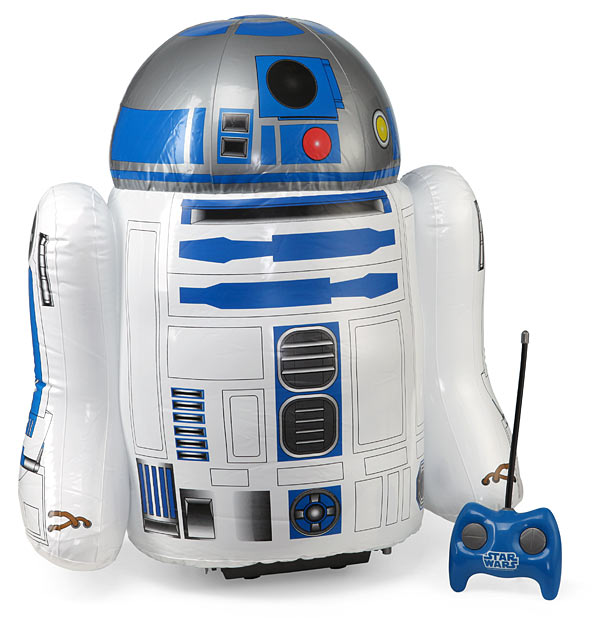 In this week's Gadget of The Week we bring you something for all the Star Wars lovers out there, this is an inflatable RC R2-D2 which is aimed at people of all ages (very child friendly). The R2-D2 model has an inflatable shell and can be controlled by a remote control which can have it doing 360 spins as well as moving left, right, forwards and back.
Due to the protective inflatable shell it means that all the mechanisms inside are well protected, so if you were to try and take the R2-D2 downstairs it would be knocked and dropped without being damaged or broken in the process.
Assembly
Assembling the R2-D2 model is as easy as pie, it comes with 2 stabilizer units, a radio control drive unit for the radio control handset to interact with, and a foot-pump with air-tube to bring the model to life.
In terms of size is measures at a height of around the 65CM mark so its a good sized robot that can give you hours of fun!
Finally the price for all you eagerly awaiting it. The R2-DC inflatable is currently priced at $80 – $100.
Will you be buying an Radio Controlled R2-D2?