Last updated April 12, 2019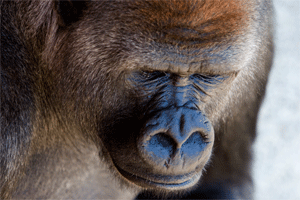 The Chattanooga Zoo in the United States is offering free tickets for children in return for help with their cell phone recycling scheme. Anyone dropping off an old cell phone at the zoo's gift shop during the week of the 16th to the 22nd of April will receive a free ticket for a child. The used cell phones are being collected in a bid to help conservation efforts at the Goualougo Triangle Ape Project, which is operating in West Africa. The Project is attempting to enhance local protection of the habitats of both gorillas and chimpanzees in the country.
"Cell phone donations will help reduce the demand for minerals found in phones that are commonly mined illegally and destructively in African rainforests," according to organizers. "In addition, it will keep hazardous substances found inside cell phones and other electronics out of the trash, thus reducing damage to our environment."
Darde Long, the executive director of the Chattanooga Zoo, says that they are always looking for new ways in which they can try and help animals and protect the environment and encourages local residents to "Stop by the zoo for a visit, drop off an old cell phone and help us to protect this incredible planet that we are all in."
All old cell phones handed in to the Zoo will be sent to a company that specializes in the reuse and recycling of the items with a zero per cent waste policy.