Last updated April 12, 2019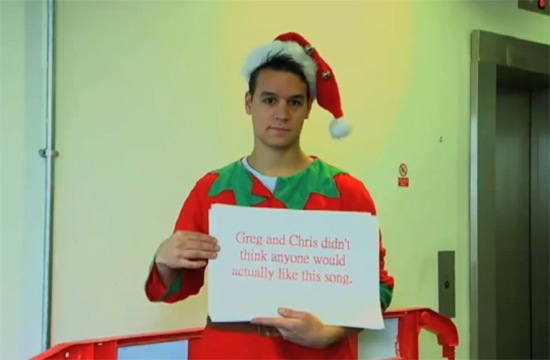 Blurred Lines was song that got everyone talking this year, it was a great hit steeped in controversy (especially after the Milet Cyrus Twerking event). Well, we have now been greeted with a Christmas spin on the song from English Radio 1 DJs (Chris Smith and Greg James) using their Aliases Father Chris Smith and Phar-Elf.
The song is a clean version of Blurred Lines but does have some fun double entendres such as "You feel the chimney rocking, can you hear Santa knocking? He's here to fill your stocking, but only if you've been a good girl."
Some of the lyrics also include "Just want some banter, while we wait for Santa, don't want no Fanta, we want some Mulled Wines" and "Let's get it trending, hashtag mulled wines".
Go on, crack a smile with us…