Last updated April 12, 2019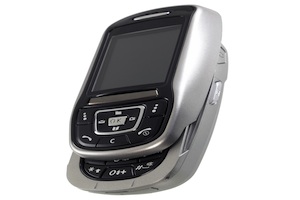 Ford has become the first automobile manufacturer to publically back the introduction of a nationwide ban of people using new and old cell phones while operating a motor vehicle.
Rep Carolyn McCarthy, D-N Y, last month proposed legislation to make the use of cell phones while driving a crime in all states across the US, except under emergency conditions and now the vice president of government affairs for Ford, Peter Lawson, has backed her proposal. McCarthy's legislation "represents a practical, common sense approach to a national problem", Lawson says, noting that "Drawing drivers eyes away from the road – whether text messaging, manually driving a cell phone, or reading maps – substantially increases the risk of an accident or near misses".
The legislation received the blessing of cell phone company Verizon Wireless last week, who noted that while cell phones have been a blessing in the lives of the great majority of Americans, they need to be used in a responsible manner. While General Motors and Chrysler have previously supported the idea of trying to curb the use of cell phones while driving, they have both declined to comment on the proposed legislation in question, making Ford the first automobile manufacturer to have come out in full support.
"Working proactively with other supporters in the manufacturing and advocacy worlds, we can reduce the number of injuries and deaths from distracted driving in America," McCarthy says.