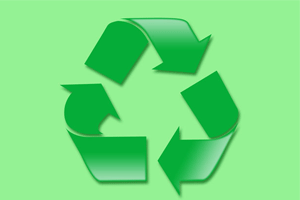 Consumers in Kenya may soon have to pay extra for electronic goods if the country's government decides to change waste management laws in a new campaign to try to reduce the level of electronic waste in the nation.
The National Environment Management Authority (NEMA), speaking at the Pan-African Forum on E-waste, which was held in Nairobi recently, said that the existing regulations for waste management are to be reviewed in order to include extended responsibility for producers when dealing with hazardous waste. This means that the distributors and manufacturers of electronic and electrical goods will be forced to set up collection systems for their own obsolete products, such as old cell phones.
The Kenyan government's statement follows a 'Call for Action' directive which was agreed upon by representatives from as many as 18 African states, non-government organizations, the United Nations, academia and the private sector in a bid to change the image of continent as being a dumping ground for electronic and electrical waste. The United Nation's Environmental Program (ENAP) says that the increased consumption of domestic electronic goods, as well as the continuing importation into Africa from other continents of electrical waste, means that Africa will be generating more e-waste than Europe by 2017, a situation that is no different in Kenya.
"Africa's environmental challenges are growing by the day," says the permanent secretary for the Ministry of Environment and Mineral Resources, Ali D Mohamed. "It is now time for Africa to take action on addressing health and environmental problems."