Last updated April 12, 2019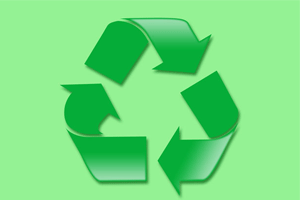 Keep Northern Illinois Beautiful (KNIB) is reminding residents of the US state that the Electronic Products Recycling and Reuse Act, complete with recent amendments, will come into full force from the beginning of next year.
The act outlaws almost all forms of electronic waste from being dumped in landfills in the state of Illinois, expanding on previous measures which were passed three years ago back in 2008 banning items such as computers, televisions, monitors and printers from ending up in landfills. The new law extends that ban to other forms of electronic equipment, including old cell phones, keyboards, scanners, video game consoles, portable music devices and other such items.
"The harmful toxins in these devices are harmful to our air and water," says the executive director of Keep Northern Illinois Beautiful, Lori Gummow. "Many of these items can be repurposed for reuse. It is important to remember that it is irresponsible to simply dump them into our landfills."
In 2012, manufacturers of electronic goods will be forced to recycle as much as 40 percent of the weight of all the items that they sell over the course of the year, the new law also forcing the consideration of issues facing products when they reach the end of life. The aggressive targets are intended to make the state of Illinois have one of the highest waste recycling goals in the whole of the United States.