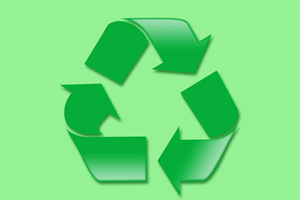 An electronic waste program which was implemented by the Miri City Council in Borneo, in partnership with the local branch of CSSA (Computer Sales and Service Association), has succeeded in cutting down on electronic waste in the area. In 2011 alone, around 12,000 kilograms of electronic waste including the likes of old cell phones, printers, computers, computer accessories and other electronic items were collected via the program.
The Mayor of Miri, Lawrence Lai, has praised the success of the program. "I must praise the association for preserving our environment," he says. "It has done quite a good job." Lai adds that the association has demonstrated great commitment when it comes to the implementation of the program, which is proof that the members were concerned about the environment.
Lai pointed out that the electronic waste program not only assisted the council when it came to reducing the amount of illegal dumping of e-waste in the area but it also succeeded in generating money for the council's green fund, which is used for the purposes of improving the landscape and environment of the city. Lai's comments were made during the annual dinner of the association, which was held last week at Dynasty Hotel's Chinese Restaurant. Also present at the dinner was Victor Kuan, the association's Miri branch chairman.
Lai also made note of the fact that this year the Miri Council will be giving away parking coupons in exchange for electronic waste this year.