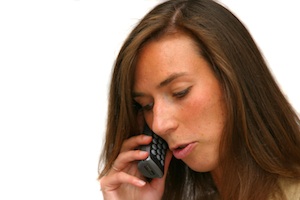 AT&T has achieved an unenviable hat trick in being named as the worst of all the major cell phone providers in the United States for the third year running in Consumer Reports' annual ranking. The ranking, which was released yesterday, saw AT&T score "'middling to low' marks in voice and text quality", which makes it the lowest overall scorer among all of the major carriers, according to Gizmodo.
AT&T was by no means the only carrier to cop a pasting from customers however, with NBC News noting that not one of the four largest national carriers was able to gain more than 72 percent on their overall satisfaction score.
Of AT&T, Sprint, T-Mobile and Verizon, the four major cell phone carriers in the United States, Verizon was once again the top-rated provider, coming in for praise for the quality of its voice and data services. The provider also scored highly with customers due to support attributes such as resolution of issues and the overall knowledge displayed by its staff. The results came via a poll that was taken by the Consumer Reports National Research Center, involving more than 63,250 participants.
There is some good news for AT&T however, with their 4G LTE service being ranked by customers as the best option currently available in the market. The complete results of the survey will be made available in the January 2013 issue of Consumer Reports.