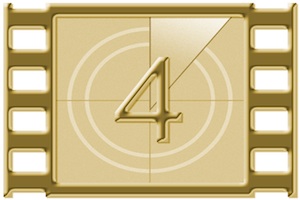 The cell phone could be used to create new cinema films if a new short movie is anything to go by. Occasionally, there are experiments within cinema that make everyone sit up and take notice. Big name directors such as James Cameron and Steven Soderbergh were taken seriously when they used game changing innovations such as a 3D movie to redefine the possibility of immersive cinema and high definition digital filmmaking respectively with their Avatar and Bubble feature films. Now Park-Chan Wook, the filmmaker behind such critically lauded projects such as Oldboy and Sympathy for Mr. Vengeance has teamed up with his brother Chan-kyong in order to film a fantastical and frightening picture about the afterlife, floating corpses, and psychics – made using nothing but a cell phone, the iPhone 4 in fact.
The film in question, Night Fishing, won the award for Best Short Film at February's Berlin International Film Festival and has now made an impact at New York City as a part of the 2011 Creators Project film sidebar.
The Parks clearly saw the picture as an attempt to push the limits of the iPhone camera and the brothers' – who shot the picture for less than $150,000 – did their best to get past the limitations of the device by darkening the edge of the frame, manipulating the focus and using grainy, pixilated black and white during a dream sequence.
It is already being said that Night Fishing and the use of the iPhone 4 is a further step forward in allowing amateurs to create pictures like those of the professionals.