Last updated April 12, 2019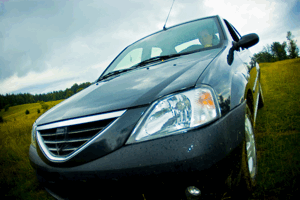 Chrysler has joined Ford and Verizon Wireless in endorsing the bill to make using a new or old cell phone while operating a motor vehicle illegal throughout the whole of the United States. The automaker is following the lead of Ford, who became the first automobile manufacturer to support the Safe Drivers Act of 2011. The bill would see the government be able to introduce a national ban on the use of cell phones while driving, except in cases of emergency, and compel states to adopt the standard.
The legislation "addresses the fact that a driver's primary responsibility is to be in control of their vehicle," according to McCarthy and also that "texting while driving clearly interferes with that responsibility".
In a statement, Chrysler said that the company "has a strong history of addressing distracted driving and we are proactively designing our vehicles and educating our customers on the importance of staying focused on the road". McCarthy has praised the automobile manufacturer for throwing its weight behind the legislation, while General Motors has declined to make any comment regarding the issue.
A total of nine states in the US have already banned the use of cell phones while operating a motor vehicle, with the Department of Transportation claiming that a minimum of 5400 people died in the US in 2009 due to distracted driving.