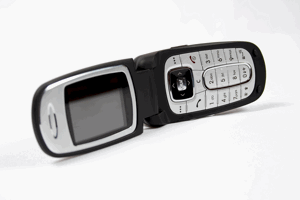 While the use of new and old cell phones has become ubiquitous even in the developing world, power grids in countries such as these have not kept pace with this development, meaning that millions of people are being left with the devices themselves but often with no way of recharging them.
That could all be about to change with the introduction of the Tellurex World Pot, a generator in a teakettle which has been created by Traverse City of the Michigan situated Tellurex Corporation. The Tellurex World Pot has been created specifically to give those in developing countries an easier way to recharge their cell phones, particularly in situations such as disasters where normal power sources may no longer be available.
"My intent is that people will be able to use this on something as primitive as three stone fire burning dung," says the director of engineering for Tellurex, Richard Harmon. "The Tellurex World Pot can be used with any fuel source – dung, wood, charcoal, kerosene or propane. It can operate on all of these – even potentially on a solar cooker. All it needs is a heat source underneath it."
Just by starting the source of heat and adding liquid – such as milk or water – to the kettle, within just a couple of minutes, it will have generated enough power to be able to recharge a completely dead cell phone.