Last updated April 12, 2019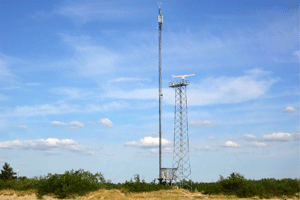 Cell phone service in the wake of super-storm Sandy is expected to worsen before it gets any better, according to the Federal Communications Commission. "This was and still is a devastating storm with a serious impact on our nation's communications infrastructure," said the chairperson of the FCC, Julius Genachowski. "The storm is not over, and our assumption is that communication outages could get worse before they get better, particularly for mobile networks because of flooding and the loss of power."
As of 10 am on Tuesday, 25 percent of the wireless companies in the United States were no longer operational in as many as 158 counties across ten states from Massachusetts to Virginia, Genachowski says. This data came from the carriers themselves, as they have to report outages to the Federal Communications Commission in order to fulfill the agency's Disaster Information Reporting System.
Cable operators in the same area have also reported that around a quarter of consumers no longer had broadband or a number of other services as of yesterday morning. The agency does however point out that outages for landline telephones are considerably less widespread.
The chief of the public safety and home security bureau of the Federal Communications Commission, David Turetsky, says that the amount of cable customers and cell sites that have been left without service was much more concentrated in areas where storm damage has occurred. However, officials are refusing to reveal specific information as to exactly how many customers have been adversely affected by the outages.