Last updated April 12, 2019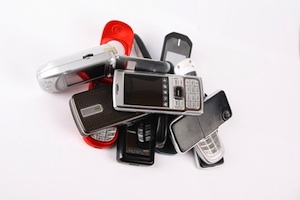 Bell Canada is making cell phone towers that look like trees to try to blend in with the surrounding environment in cottage country. Bell is intending to build as many as seven of the disguised cell phone towers, with construction set to begin in two months time in May. Because the cell phone trees will be less than 30 meters tall, they do not require municipal approval.
"It's really bizarre looking at them in the picture… it's like a white pine on steroids," notes the Township of Muskoka Lakes' Mayor, Alice Murphy. The idea has been given a try in areas of the United States but this is the first time that the experiment has been carried out anywhere in Canada.
The 'tree trunks' are actually made of steel while the branches are constructed out of fiberglass. Bell is planning to construct the towers in Brackenrig, Port Carling East, Walker's Point East, Little Lake Joseph, Foot's Bay, Port Sandfield, and Breezy Point Road.
"While we are still in the planning stages, we expect to install approximately 20 tree sites throughout many communities in the greater Muskoka area," says Bell spokesperson Jason Laszlo. "The equipment comes to the location prefabricated and is assembled on site. When complete, the tree will stand between 25 and 29 meters and will be positioned to blend with existing trees." The tree towers will be erected on private property away from built-up areas in a bid to alleviate any concerns about exposure to radiation.