Last updated May 2, 2019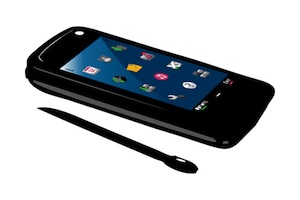 Flight 93 National Memorial visitors will now be able to make use of their new and old cell phones in order to tour the site in southwestern Pennsylvania, according to officials. They say that being able to use cell phones to tour the site is appropriate given the role that such cellular devices played in the revolt of the passengers of the doomed aircraft during the September 11 2001 terrorist attacks.
Officials with the National Park Service say that the number of visitors to the Memorial is on track to triple during 2012, meaning the tour will also ease the burden for volunteers and staff members when it comes to providing information for everyone. "We wanted to make the site more self-guided," says the western Pennsylvania park service superintendant, Jeff Reinbold. "Folks are increasingly hungry to learn more about the story and the memorial."
Barbara Black, who is an analyst with the Park Service, says that visitors will be able to use their cell phones to be able to orient themselves at the memorial as well to hear the tale of Flight 93 plus a description about the design of the memorial. "They will be able to go into as many layers as they wish," Black notes. "They will be able to access the website and see videos, charts, photographs and copies of documents."
It is possible that future recordings will include witness and relative accounts.