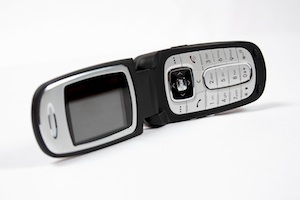 A young woman was saved from a terrifying attack thanks to her cell phone in Talent in the United States last week. The 18-year-old woman was just walking back from meeting a friend near the Bear Creek Greenway when a man appeared at the entrance to Lyn Newbry Park and grabbed her by the neck.
"He took her neck and tried to drag her into the park," Talent Police Chief Mike Moran notes. "I'm sure it was a scary situation for her." The 18-year-old was holding her cell phone in her hand when the attack took place, and during the struggle managed to hit the speed-dial button, which instantly connected her to the friend she had just left. "It seems that the friend's voice on the other end of the line might have scared the attacker, because he let the victim go."
Talent Officer Bill May responded to the situation and canvassed the area to see if anyone had seen a man fitting the woman's description, only to find suspect Stephen Douglas Shinske approaching a nearby Chevron station. "May strongly suspected the man was his suspect and took hold of him," Moran says. "It was just good fortune that the suspect probably didn't see the officer at the Chevron, otherwise he might not have walked up to it like he did." The woman later identified Shinske as the man who attacked her. He has been indicted on charges of strangulation, second-degree kidnapping, fourth-degree assault, and harassment.