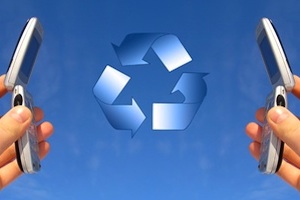 Recycling cell phones is no doubt the right thing to do for ecological and environmental reasons, but a growing movement also means that it can be a way to help worthy causes as well. One of the latest entrants into the "recycling for a good cause" movement is the College of Sciences located at San Diego State University.
The Associated Students organization at the College of Sciences is launching an effort to raise money for developing nations. The fundraising will go toward a variety of goods and services that will assist people in such nations with their medical needs. Some of the money will go to purchase medical devices while other funds will be routed into care for pregnant women and fighting infectious diseases.
Student Erik Christensen, who is majoring in journalism and media studies, remarked on the effort: "Donating a phone that you don't use anymore is very easy, and if enough students get involved with the drive, a lot of aid can be prepared to help out struggling countries." Fellow student Alana Brooks concurred: "We want to help our environment here and our communities, and also help people abroad medically who don't have the technology. We are using our lesser technology to formulate into money to increase their technology."
The students are open to direct monetary donations as well, but felt that a used cell recycle program might be more effective since many students might have an old phone on hand, but not any ready cash.