Last updated April 12, 2019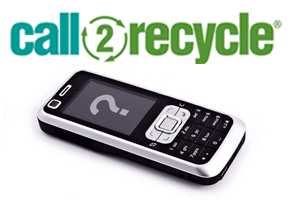 Streamlight Inc has joined the call. The company, which manufactures high performance flashlights and is regarded as one of the biggest names in that industry, has joined in with the recycling program known as Call2Recycle. Call2Recycle was set up to help with the recycling of rechargeable batteries and old cell phones in North America way back in 1994, and in the almost seventeen years since its inception has sent more than fifty million pounds of rechargeable batteries and old cellular phones that would otherwise have been headed to landfills to one of their thirty thousand recycling drop off locations across the country.
Now Streamlight has joined up with the program in order to demonstrate its commitment to the environment. ""Going green" is imperative in today's business climate," says the president and CEO of Streamlight Inc, Ray Sharrah. "Streamlight is proud to offer the opportunity to participate in this program to its US distribution partners. Those who choose to serve as battery collection sites will join thousands of businesses nationwide who understand how battery recycling contributes to a healthy and safe environment for our communities." Rechargeable batteries are themselves a fairly 'green' product, being a long lasting power source for flashlights, cell phones, laptop computers and many other electrical devices, and by recycling them when they do ultimately outlive their usefulness, Call2Recycle prevents them from ending up as a liability to the environment. Indeed, Call2Recycle has been named in official government legislation as the best safe for rechargeable battery and cell phone recycling.