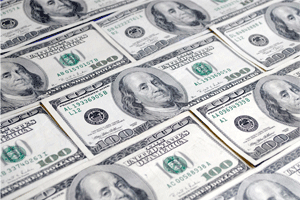 The recycling of old cell phones has raised more than a million dollars for a children's hospital in New Zealand. In the last two years, more than 270,000 used cell phones have been handed in for recycling with the Starship Mobile Phone Appeal, raising over a million dollars for the Starship Children's Hospital.
"We're thrilled to announce our million dollar milestone," says the chief executive officer of the Starship Foundation, Brad Clark. "With all the appeal costs taken care of by Folamh, the Starship Foundation's proceeds can go directly where it's needed most – the kids at Starship Hospital."
The Starship Mobile Phone Appeal uses the funds generated by the recycling of old cell phones in order to help to pay for the Air Ambulance Service that allows children from anywhere in the whole of New Zealand to be brought to the Starship Children's Hospital in order to receive specialist medical treatment, and has committed itself to giving one and a half million dollars to the Service on an annual basis.
Used cell phones that are donated are graded, recorded and stored before being sent to recycling outlets overseas where they are repackaged and reprogrammed and then sold to developing countries. Freepost envelopes in which the general public can send in their old cell phones free of charge are located at places such as ASB Bank, Barfoot & Thompson and Telecom, Vodafone, The Warehouse and Warehouse Stationery stores.