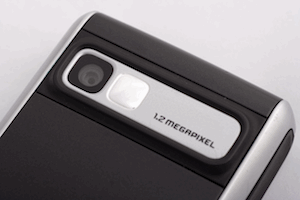 California State University in Northridge in the United States is staging a cell phone recycling event tomorrow to coincide with Earth Day. The event, which will be held in CSUN parking lot G10 (Lassen and Zelzah), will accept old cell phones and any other electronic items that people wish to donate for recycling including ink cartridges, televisions, computers, MP3 players and fluorescent bulbs.
The CSUN Institute for Sustainability is sponsoring the event along with the Associated Students Campus Recycling Service, with recycling firm All Green Electronics Recycling being responsible for the collection and recycling of all the used cell phones and other electrical items that are handed in.
"(All Green) presented this to the Chancellor's office," says the Associated Students Campus Recycling Service coordinator Cyndi Signett, who stated that the Service has been itching to stage such an event for several years. "They said "Hey, this is a great opportunity for this (electronic waste recycling) to happen and to recycle and work as a community event because that's really where they were coming from, the external community, as well as the university. No one was forced to get on board. It was just offered to everyone and it was "Does this work into your plans?" and well, we've been looking at it, so why not?"
Sarah Johnson, the CSUN Institute for Sustainability coordinator, worked with Signett to ensure the event took place. "We want to educate students and the community (about e-waste disposal)," she says.