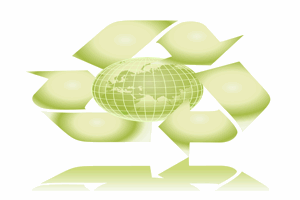 A new depot intended to recycle old cell phones and other forms of electronic waste is about to open in Australia courtesy of Kurrajong Warata. Waratah Industries already processes more than 500 tons of electronic waste, including used cell phones, every year at its Wentworth Street location, but the shift to the new depot, which is located in Chaston Street, has been specifically built for the purposes of handling electronic waste and will provide at least ten more jobs, possibly more, many of which are filled by people with a disability. In addition to recycling used cell phones, new laws in the country have also forced the manufacturing industry to accept responsibility for recycling old televisions and computers, which is expected to boost business considerably.
"We're still waiting for details from the government before we find out how much waste will be recycled," says the business manager for Kurrajong Waratah, Alan Larcombe. "It's an opportunity to expand our business and provide additional employment."
Federal and state governments in Australia agreed two years ago, back in 2009, to try and prevent any more electrical goods from ending up in landfills, where they can potentially leak toxic chemicals into the environment and ultimately even end up harming human health, and the issue of electronic waste only continues to grow more pressing in the country. The new facility cost 1.3 million Australian dollars to construct.