Last updated April 12, 2019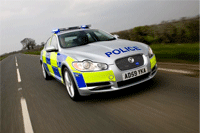 Two men have been arrested over the murder of nineteen year old Jonathan Clements, who advertised on craigslist wanting to buy an old cellular phone. Twenty three year old Alexander D Lyons was arrested and arraigned on Friday evening for the crime and was jailed without bond, only for a second man, nineteen year old Lamar DeAngelo Clemons, to be also be arrested and arraigned on Saturday morning, who was held in lieu of a two million bond. Police say that the murder was part of a planned robbery, with neither of having any intention of ever selling Clements a phone.
"It's our belief (Lyons and Clemons) never intended on a transaction taking place and (were) doing a robbery," says David Naidermeier, the Police Chief of Hazel Park. "This was a senseless crime."
Clements was shot in front of his aunt's house on Tuesday, and then robbed of the ninety five dollars he had agreed to pay to buy an old cellular phone from the suspects, who had contacted him via his advert on craigslist. Lyons is accused of being the one who actually pulled the trigger, and then he and Clemons drove away leaving the nineteen year old bleeding in the snow. Clements later died at Royal Oak's William Beaumont Hospital.
"I'm mad he gets to be alive and my nephew is dead," says Clements' aunt, Renee Bommarito. "He thought ninety five dollars was more important than a human life… he needs to lose what I lost, and that's a life."