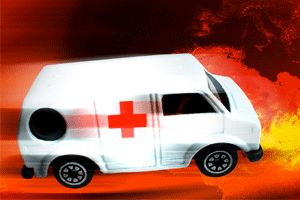 A new cell phone emergency alert system has been announced and will be launched in Washington DC and New York City towards the end of the year. This is according to an article on BBC News US & Canada.
The system is reminiscent of the television emergency broadcasting system and will allow the government and/or local authorities to relay messages via mobile phones to warn citizens of impending danger. The system will also be used for relaying information about children gone missing and messages from the President.
The new plan was unveiled in New York City on Tuesday by Mayor Bloomberg. The Personal Localized Alerting Network or P.L.A.N. is free and will be implemented via a chip installed on new cell phones. As users upgrade to new cell phones, they will be added to the growing number able to receive information.
It is expected that all US cell phone service carriers will participate in the program. Participation on users' parts will be partially mandatory and partially voluntary: users can opt out of receiving information from local authorities and information regarding missing children, but the Presidential announcements and alerts will be mandatory.
The way PLAN works using cell phone GPS technology and alerts will be sent based on where a user is located at the time; minimizing the number of irrelevant alerts a user might receive.
It sounds like a wonderful program to me. With fewer people watching television these days, having a more viable way of spreading alert information is more than just a good idea; it is an essential one.