Last updated April 12, 2019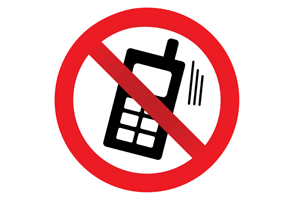 A cell phone ban could be inevitable for drivers in the state of Illinois, according to Senate President John Cullerton. Driving while using new or old cell phones is already illegal in nine states in the US, while in Illinois, it is banned for drivers under the age of 19 and in school and construction zones, but Cullerton believes a complete ban is probably only a matter of time.
"With the increase in technology the use of cells while people are driving is a real diversion and it's something I don't think it'll pass yet, but with more and more data, it could be something down the line," Cullerton says. The data in question is that gathered by the National Transportation Safety Board. The Board and state lawmakers are intent on making the roads safer, though it will probably be some time before any blanket bans are passed into law. "The NTSB proposed this," Cullerton notes. "There's no question it's a distraction while driving. I don't think there's the political support yet to pass that, but I think it's something that might be inevitable."
Cullerton is even suggesting that the ban be taken further still, outlawing the use of hands free devices as well, believing that there is little difference whether someone is holding the phone or not as the source of distraction is in conversing with someone who is not physically in the car with them.