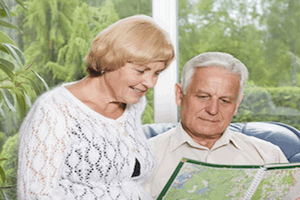 The senior citizen from Winnipeg in Canada at the center of a flap about a police ticket for the use of a cell phone while driving, who says he does not even own a cell phone, has called the police service "liars" over their handling of the situation. Laszlo Piszker, 74 years old, was stopped by police on the second of this month and given a ticket for talking on a cell phone while operating a motor vehicle; despite there being no cell phone in the car because, he says, he does not even own one.
The case has brought a lot of attention and public sympathy for Piszker and his wife Margaret, who says she was abused and threatened by the officers when they attempted to dispute the ticket for the non-existent cell phone.
The Winnipeg Police Service issued a statement on Tuesday night that has inflamed the couple still further, claiming to have "information that is contradictory to the information that has been depicted in the local media" and alleging that police had to pursue Piszker for several blocks before he pulled over.
Piszker has slammed the police response. "That's bullshit," he says bluntly. "That's lies, that's flat outright lies." Piszker says he is disgusted with the response of the police service and will be taking the ticket to court. "I'm sure there are some nice decent guys in the police service, but this, what they are doing is very below the belt."