Last updated April 12, 2019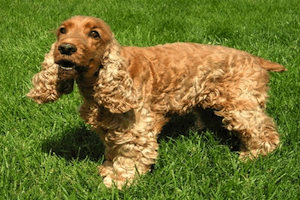 A cell phone application featuring a dog fighting game has caused controversy with animal rights activists. "Dog Wars", a new Google cell phone app, has also earned the wrath of Michael Vick, a quarterback for the Philadelphia Eagles who spent 18 months in prison after being convicted of dog fighting, and who is openly parodied in the game by a character wearing a red football jersey similar to his own.
"I've come to learn the hard way that dog fighting is a dead end street," Vick says. "Now I am on the right side of the issue, and I think it's important to send the smart message to kids, and not glorify this form of animal cruelty – even in an Android app."
Kage Games, who were responsible for the game, have sent an email to The Times claiming that the game is intended to be a satire and that proceeds from the app will be going to both animal rescue groups as well as to tsunami relief charities. The unnamed representative appeared far from overly contrite, however, openly mocking what he clearly saw as being a case of serious overreaction from some quarters. "We do not condone violence toward animals or humans, and we are confident in humankind's ability to distinguish between a rudimentary game and the consequences of real life," he wrote.
Animal rights activists are calling for the game to be taken off the market, with others even going so far as to demand the firing of the creator, a move that seems fairly unlikely if the snippy response of the Kage Games representative is anything to go by.