Last updated April 12, 2019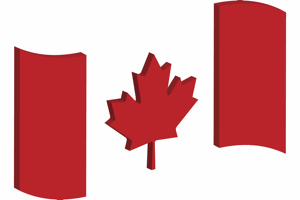 Canadians are too slack when it comes to protecting the security of their used cell phones, according to the results of a new survey. Less than 50 percent of users of cell phones and tablets in Canada even bother to make use of the devices' password locks or to adjust their settings in order to reduce the sharing of personal data that is stored on them, according to the results of a poll which was commissioned by the country's privacy commissioner.
"Canadians are recognizing that their personal information is not safe in this new digital environment, unless they take concrete measures to protect it," says Privacy Commissioner Jennifer Stoddart. "Unfortunately however, too few are taking even the most basic precautions."
2000 adults were surveyed in the telephone poll which was conducted by Harris/Decima between the 23rd of February and the 6th of March this year. 74 percent of those surveyed owned some sort of mobile device, yet just 40 percent protected their personal information by adjusting settings and only 39 percent bothered to use password locks. Men were found to be more likely to use password locks than women, with 42 percent of men saying they used them as opposed to just 35 percent of women. Those in the 18 to 42 age demographic were more likely to use such features and settings to protect themselves than their older counterparts.