Last updated June 6, 2023
A recent study revealing cell phones are capable of carrying and spreading the COVID-19 virus has left the tech community in shock. Following the revelation, several smartphone manufacturers have come out with recommended cleaning mechanisms to help disinfect their products.

According to Apple, you could use either a 70 percent isopropyl alcohol wipe or Clorox Disinfecting Wipes to wipe clean the screen and the sides of an iPhone, or any of their other products. Meanwhile, the company warns the users not to use household cleaning solutions from the likes of Bleach and not to submerge the iPhone in any cleaning agents.

Now that we know how to disinfect our cell phone against coronavirus and other disease-causing germs, the next big task is finding the right wipes that will do the job — all the while not causing any damage to your phone worth over hundreds or thousands of dollars. But we have decided to make things easier for you by compiling a list of the best phone disinfectant wipes available in the market right now.

Best Phone Disinfectant Wipes to Help Fight Coronavirus Pandemic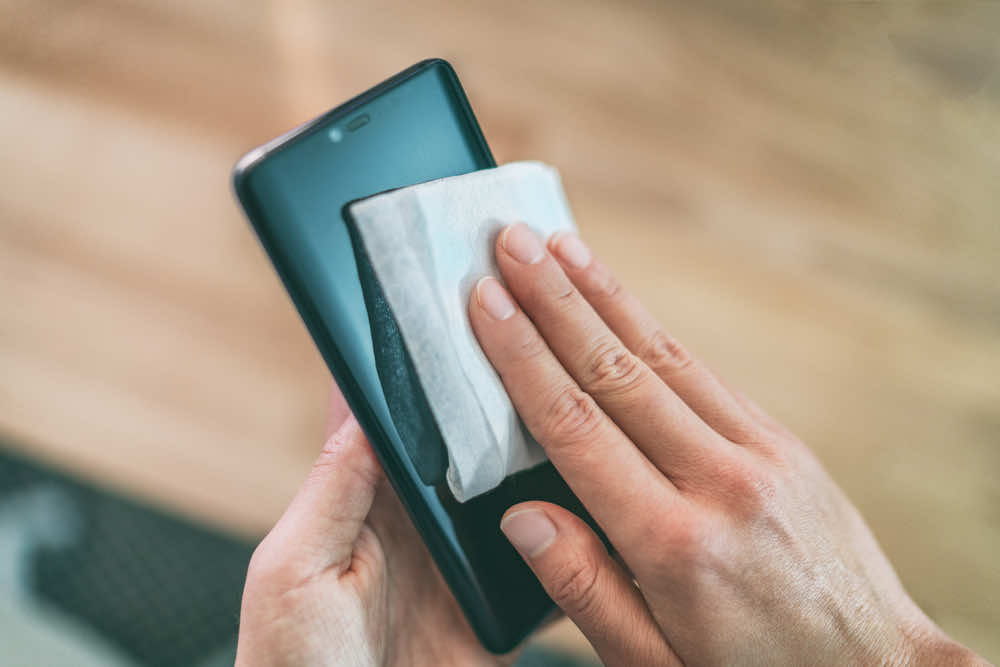 The following are our recommended cell phone disinfectant wipes that you could buy online to keep your gadgets safe from viruses and bacteria. We have selected the products so carefully, ensuring they do not contain any harsh cleaning agents like ammonia that could potentially damage your phone screen or the anti-fingerprint coating on it.
1. Zeiss pre-moistened wipes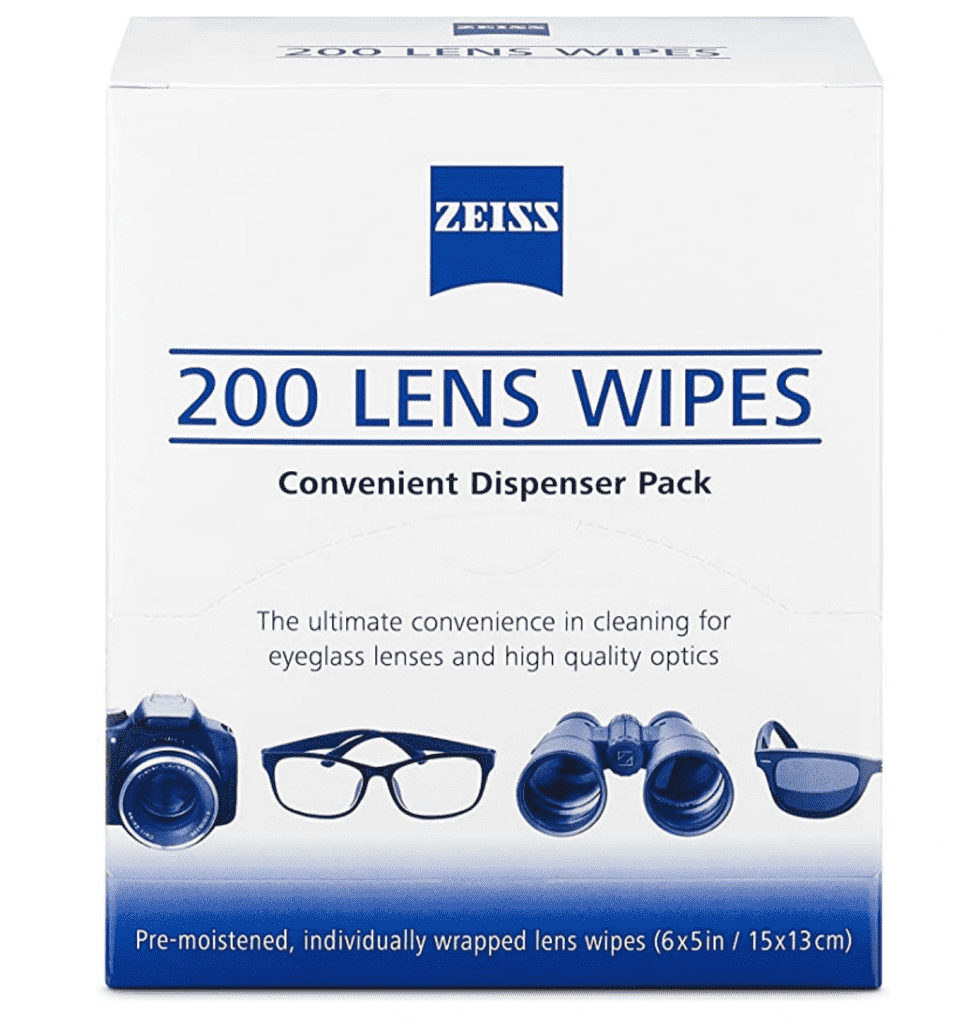 With an overall rating of 4.7 out of 5, Zeiss wipes take the top spot on our list of best phone cleaning wipes. The ammonia-less wipes guarantee they won't strip any protective coatings, and that you can safely use it for removing germs, fingerprints, dust, oil, and smudges off the screen and body of your phone without scratching. The product is available in a variety of packages, featuring wipes in different size and count, and the prices start from as low as $7.

Grab a Zeiss 200-wipes package – https://www.amazon.com/Zeiss-Pre-Moistened-Lens-Cleaning-Wipes/dp/B0030E4UIQ/

2. Care Touch cleaning wipes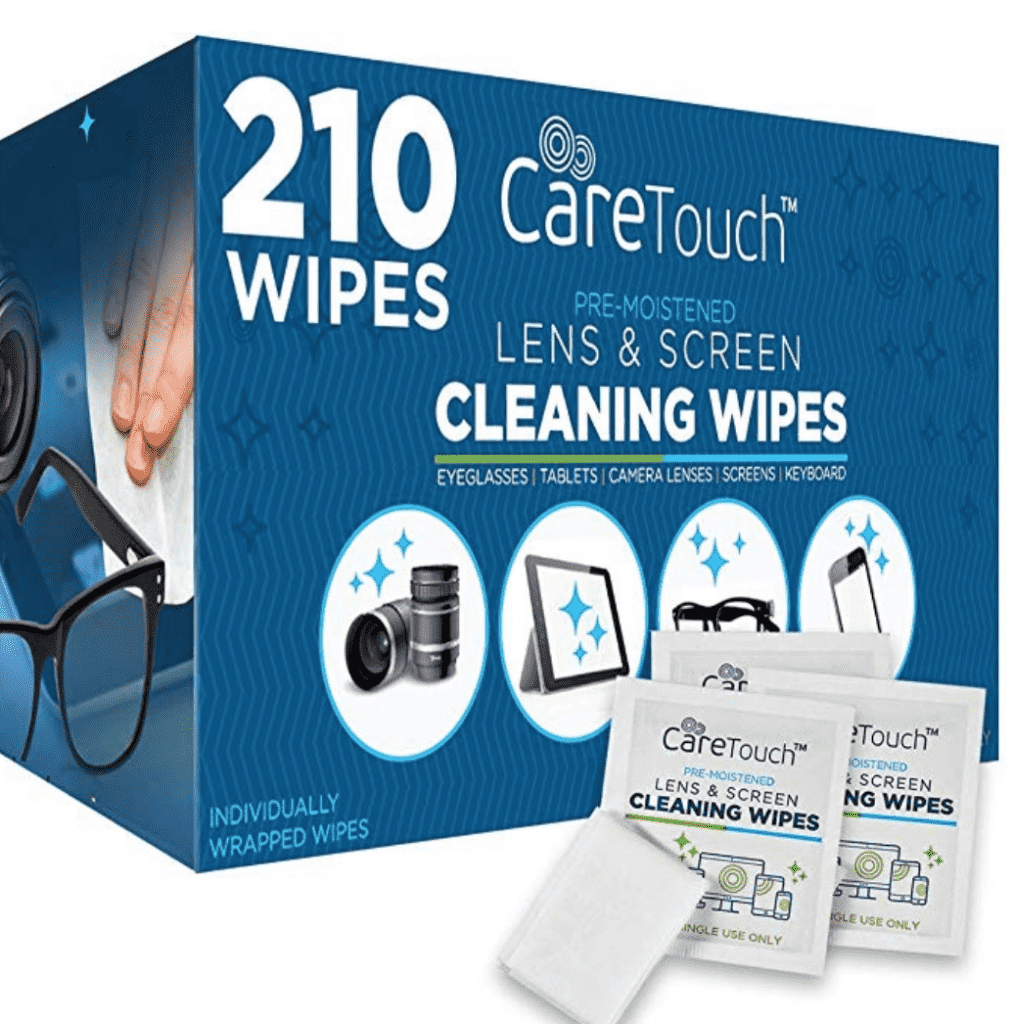 Care Touch's cleansing cloths are another top seller on Amazon. It follows the same formula as Zeiss wipes, and are free from abrasive cleaning agents like ammonia. It is safe to use on phone screens, and a quick gentle wipe can remove the smudge marks, dirt, fingerprints, bacteria, etc. within a few seconds. Currently rocking a 4.4-star rating on Amazon, it is available in different package options, and a pack of 210 wipes costs about $17.

Grab a Care Touch 210-wipes package – https://www.amazon.com/Care-Touch-Moistened-Cleansing-Eyeglasses/dp/B01NCOUY05/
3. Optix 55 lens wipes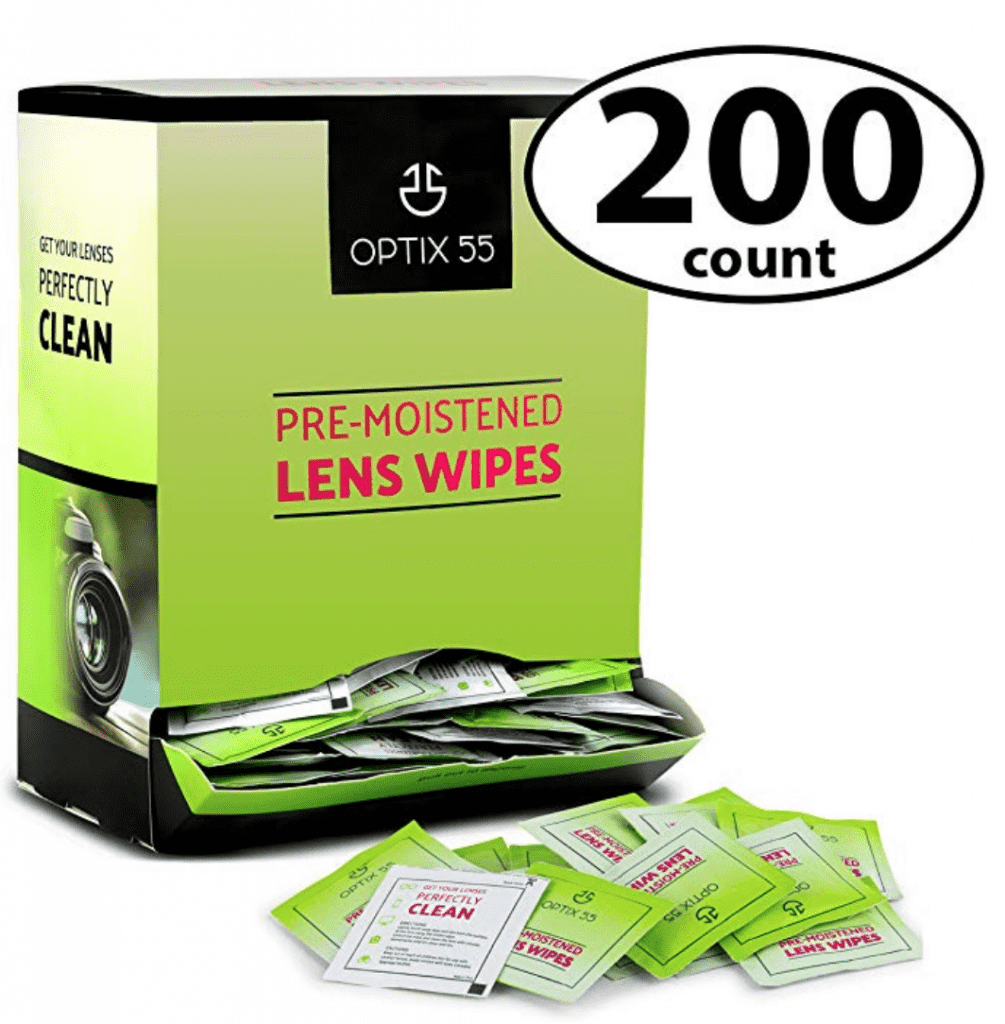 The cleaning wipes pack from Optix 55 are among the highest-rated on Amazon, boasting an average star rating of 4.8. You can keep your scratching woes aside, as these wipes also don't contain any harsh chemicals and feature just the right amount of moisture. It also comes in multiple package choices, and a pack of 100 cleansing cloths only costs around $10.

Grab an Optix 55 200-wipes package – https://www.amazon.com/Pre-Moistened-Lens-Cleaning-Wipes-Efficiently/dp/B0723CV53X/

4. Blue Merlin lens wipes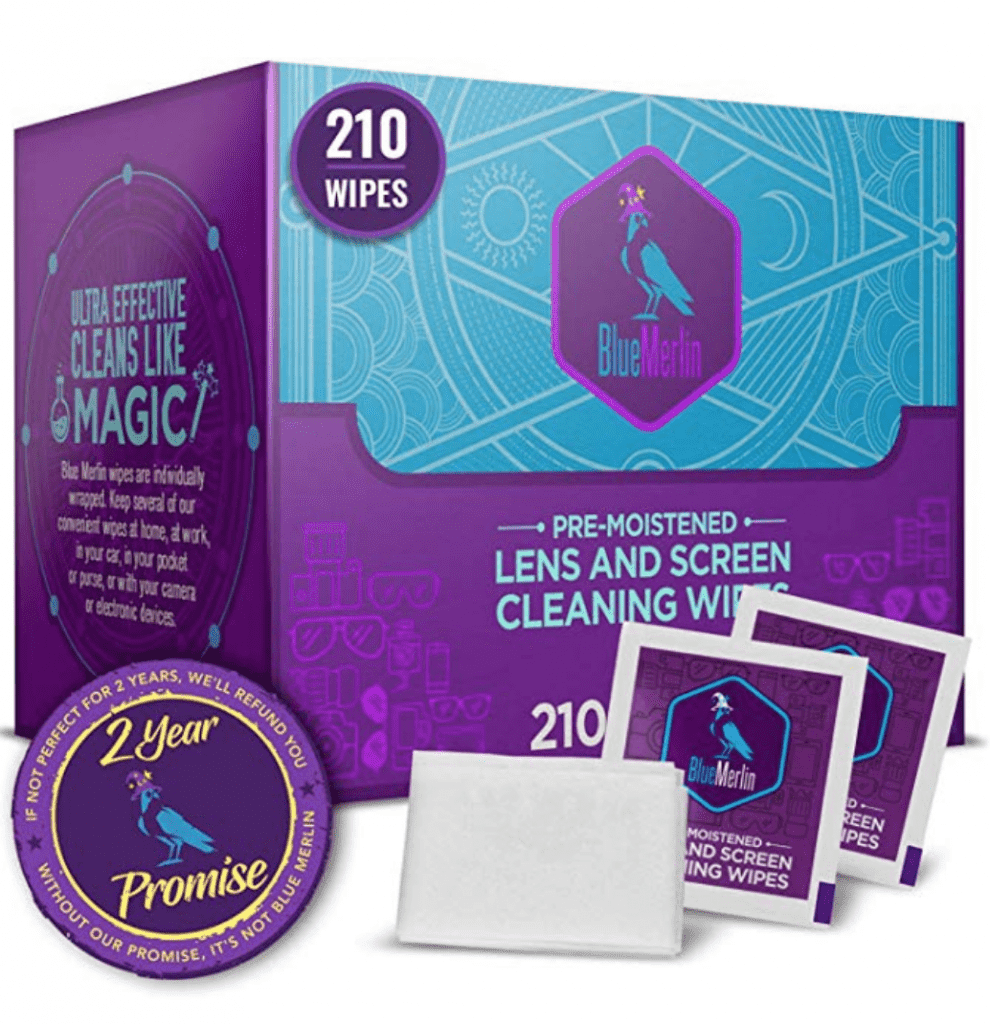 The next on the list is Blue Merlin wipes, which has a user rating of 4.6 out of 5 on Amazon. What sets this product apart from others is they come with a 2-year guarantee out of the box — meaning, the cloths will remain saturated and not dry out for at least two years until taken out of the wrap. You could get a total refund if you find the wipes to be dry after unpacking them. Unlike the others, however, this one is only available in a single purchase option of $13 for 210 wipes.

Grab a Blue Merlins 210-wipes package – https://www.amazon.com/Blue-Merlin-Moistened-Effective-Individually/dp/B07RWMBGM9/
5. SONO medical-grade disinfecting wipes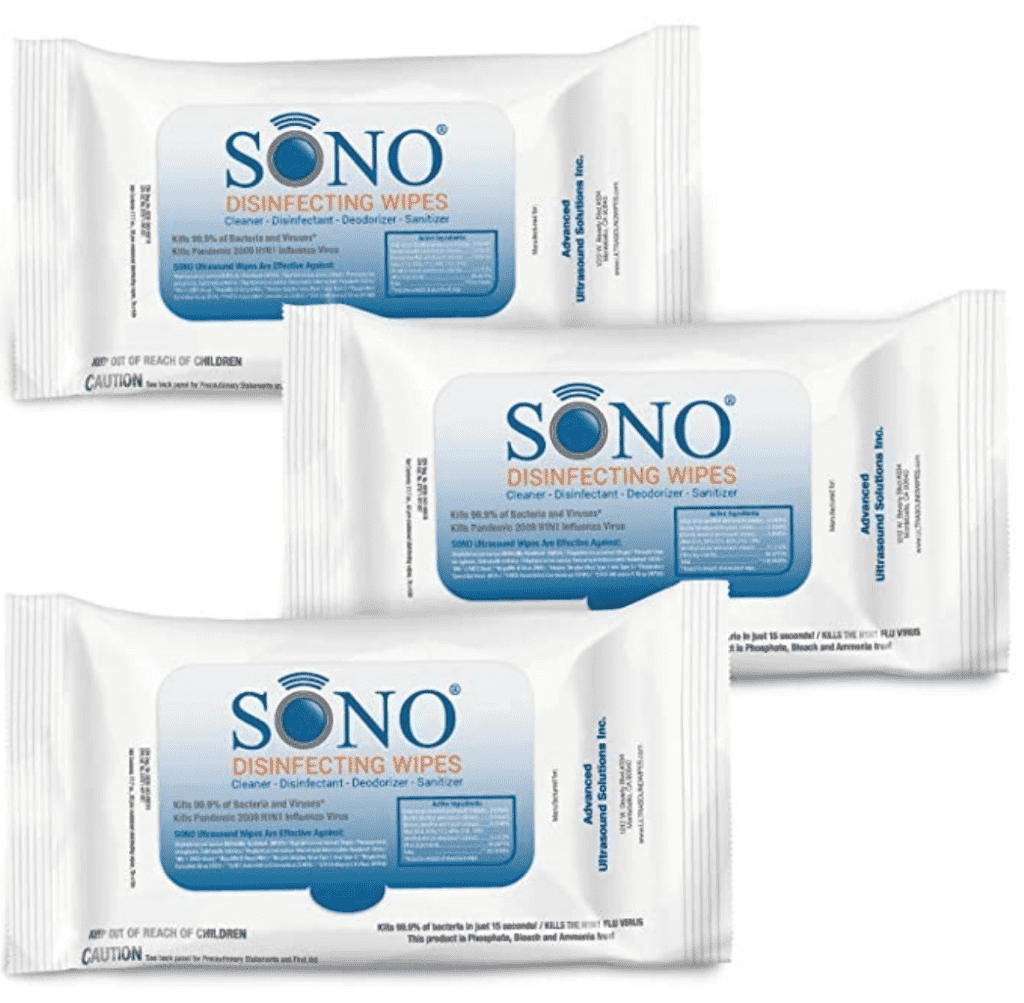 SONO wipes are a tad bit expensive when compared to its counterparts, but it offers medical-grade protection against disease-causing bacteria and viruses while also keeping your phone shiny. And since they do not contain any corrosive solvents, you can confidently use them for cleaning your gadgets regularly. With a solid 4.8-rating from users, they go for $20 on Amazon for three packs (each pack has 20 wipes).

Grab a SONO family pack – https://www.amazon.com/SONO-Medical-Grade-Disinfecting-Wipes/dp/B07H4KRX3V
Conclusion
Cell phone disinfectant wipes from popular brands like Lysol and Clorox have gone out of stock, and the above-listed ones are among the best available right now. As panic-buying continues to grow amid fears of a massive coronavirus outbreak, the demand for these products in the US are at an all-time high right now. So, we suggest you act fast and get the right cleaning wipes for your phone and other gadgets before the stock runs out.