Last updated May 2, 2019
Here in the US we are privileged to be able to get our hands on Belkins latest accessory which comes in the form of a portable keyboard.
It's not just any portable keyboard though, oh no! This also acts as a protective case. So in a sense you are getting two for the price of one. I know a few friends who are already on the search for a case to keep their iPad Mini's in pristine condition, and I can't blame them for doing so.
This case is as sleek as they come, and I don't get excited about many geeky things but this looks amazing (and I don't even own an iPad Mini).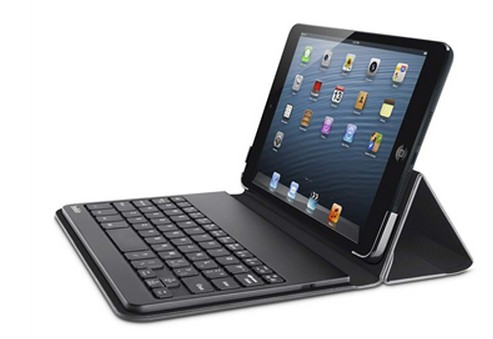 Tell Me More!
The keyboard is built into the case design, and the case also acts as a stand so you can use the iPad pretty much as a laptop and easily connects to the device using Bluetooth. It's all run off a rechargeable battery which is said to have at least 155 hours of use until you need to charge it back up using a USB to mini-USB cable which is supplied.
That's not all folks, the case is also designed so that you can use the camera on the back whilst the iPad fits snugly into its protective suit (there is a cut out on the back).
Now onto the price, and to be fair it's not as bad as you think. The case retails for $79.99 and is currently available in Black.