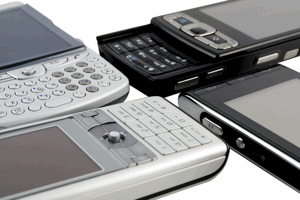 Recently, attorneys representing 11 different states came together to show their support of AT&T's attempt to acquire T-Mobile, saying that the partnership would be a good thing for customers.
The leader of the attorney group is Dustin McDaniel from Arkansas. Of the partnership idea, he writes "There are significant economic and public benefits to this merger." Others agree.
With this merger, the USA takes one more step closer to universal mobile broadband deployment. According to those who are in favor of it, this will not only be a positive for the cell phone obsessed US consumer, but for the US economy.
Few economic industries in the US have grown as fast as wireless telephony has. Just a few short years ago, wireless service providers could offer little beyond a voice service. Then, everything went "boom" in a good way. In 2009, the number of US consumers accessing the web via a cell phone doubled. By 2010, smartphones with internet capability comprised over 40% of US cell phone sales. In the past four years, data traffic on AT&T alone has grown by 8,000% – and no, I did not mistakenly add too many zeros.
According to analysts, by the year 2014, over 60 million wireless devices will be logging on to the USA's wireless networks. While mobile service providers have attempted to meet this looming demand with the addition of more cell towers, the system is far from perfect.
If consumers are to get what they want – faster speeds, higher capacities, more data services – then universal mobile broadband deployment is a must; making this merger a win for everyone.