Last updated April 12, 2019
Since April, all we have seen is talk of the new iPhone and what improvements it will have following on from last year's under par iPhone 5 release. We all know by now that the new iPhone is set to be the iPhone 5S, as well as a new cheaper model that goes by the name of the iPhone 5C, and is set to launch in a variety of different colors.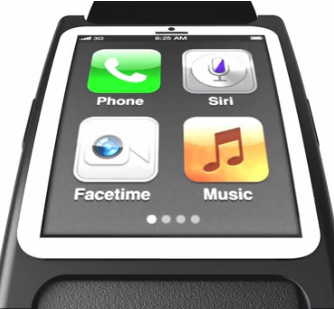 However, the poor iWatch that is soon to become a reality has not been featured much.
This is probably because there isn't much knowledge about the device, when it will be released, or what price bracket we are likely to see. It is a device shrouded in mystery. It could cost $50, or it could cost $1,000.
Although there is no definite release date, we could see the iWatch in 2013 but whether that is at next month's Apple event, or in an October iPad event, we just don't know. Some other reports have stated that the device won't be available until 2014.
What Do We Want To See?
The material of the wrist strap needs to have a WOW factor, so some sort of bendable glass would work well with this Smartphone. The size of the iWatch screen will be limited, so don't expect anything too big (not that you want something too big anyway). I would think the 1.5 inch mark will be sufficient.
In terms of the capabilities of the iWatch, it will only be able to display select information on its screen so we are likely to see apps and data sent to the device using Bluetooth form your other iDevice.
It would also be nice to see Siri included in the build.
The iWatch I would imagine will appeal to fitness enthusiasts, as it's a great way to monitor health and vital signs using apps. It's also a way of listening to music without having to strap an iPhone to your arm.
Would you be interested in buying an iWatch?