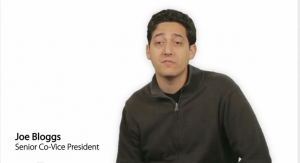 Most days I get in, check YouTube, and see if there is anything that can inspire me in writing up a blog post for the day. Today didn't take me long to find something that brought a smile to my face, and I instantly thought this would be great for the SellCell.com blog.
The video is an iPhone 5 Parody which has been created by a group who go by the name of Satire.
They are a group who present themselves as Apple-like employee's and presidents, and just like the official Apple trailer they have created and developer a humorous side to the iPhone 5 trailer.
In the video they walk you through all the aspects of the iPhone 5, focusing primarily on the tall screen but also touching on the apps as well as face-time in this parody twist.
The video is just over 2 minutes long, and yes, it is safe for work.
Check it out here: