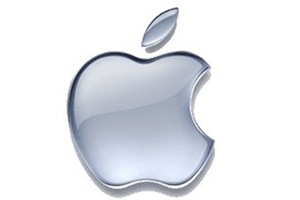 We are just one day away from the Apple event where we will hear news about the new iPad Mini and it's expected release dare, finally separating fact from fiction.
While the iPad Mini is surely going to take up most of the interest, there are also a few other products that Apple have up their sleeve to show you, and we will now talk you through a few of them.
What do we know about the iPad Mini to begin with? Well we know that it will be a toned down version of the new iPad, and it could even resemble a closer spec to that of the iPad 2, just sporting a 7.85 inch screen. One thing we can bet our bottom dollar on is that it will have a Lightning connection and cable that caused plenty of controversy with the iPhone 5 launch.
We also posted last week about a possible 24 model line up which includes 4G LTE technology for the best of the best, so we will see how much fact is in this.
Our next question comes from an undecided tech blogger. "Will you be buying an iPad mini?"

— Lex Friedman (@lexfri) October 17, 2012
The Apple iPad 4?
The second biggest rumor is the release of a new iPad (probably in March as usual) this time sporting the new Lightning connector. We might even see new storage options and 4G LTE technology.
I wonder if AAPL will update the new iPad mid-cycle to do away with 30-pin connector for good, accelerate transition to Lightning…

— Todd Anglin (@toddanglin) October 12, 2012
A 13 Inch Macbook Pro?
While we have already seen a successful 15 inch Macbook pro hit the markets, is there room for Apple to launch a smaller version of the retina displayed device? Furthermore will it be thinner and lighter?
13-Inch Retina MacBook Pro Said to Carry 'Unprecedented' Battery Design, Same Port Layout as 15-Inch Model macrumo.rs/TUmmli

— MacRumors.com (@MacRumors) October 15, 2012
A New Mac Mini?
The iPad Mini may not be the only Mini that makes waves at the Apple event tomorrow, we could also see a Mac Mini announced with updated processors and USB 3.0 standards introduced.
FWIW, just got invited to the Apple on Oct 23, and they don't usually invite the desktop guy unless they plan to announce some desktops.

— richbcnet (@richbcnet) October 16, 2012
The Teardrop iMac?
The current iMac is about a year and a half old so we should see a replacement sometime soon, as this is the longest a model has gone without an upgrade. This time we will see processor updates and a teardrop shape design. I reckon that the design will also be a lot thinner than expect with the lack of DVD drive enabling this possibility.
This Is What We Think The New Teardrop iMac Will Look Like cultm.ac/T8I8ly

— Cult of Mac (@cultofmac) October 16, 2012