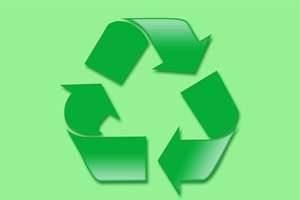 Africa e-waste has decided to join an initiative that is being driven by the IWMSA (Institute of Waste Management of Southern Africa), and also in conjunction with eWASA (the E-waste Association of South Africa), in order to give businesses and the general public alike a chance to dispose of electronic waste, including old cell phones, in a safe and responsible manner.
The Gauteng E-Waste Collection Day, which is being held on the 19th of November, intends to educate people on how to dispose of electronic waste safely, as well as to provide a means of disposal that is both convenient and free of charge. Electronic waste will be received at 24 different disposal points across Gauteng between the hours of 9am and 2pm.
"The initiative, in addition to providing people with a convenient and free way of disposing of their e-waste, aims to raise awareness of the environmental damage, and legal implications, of the illegal dumping of e-waste", says the managing director of Africa e-waste, Ulze van Wyk. "The destruction or refurbishment of e-waste, including white goods, is a specialized practice – and individuals need to have the facilities to safely and legally dispose of these goods. The Collection Day, the first of its kind in Gauteng, provides this outlet".
Van Wyk goes on to say that the initiative is a wonderful one from the industry, with many providers having joined in to offer their services free.