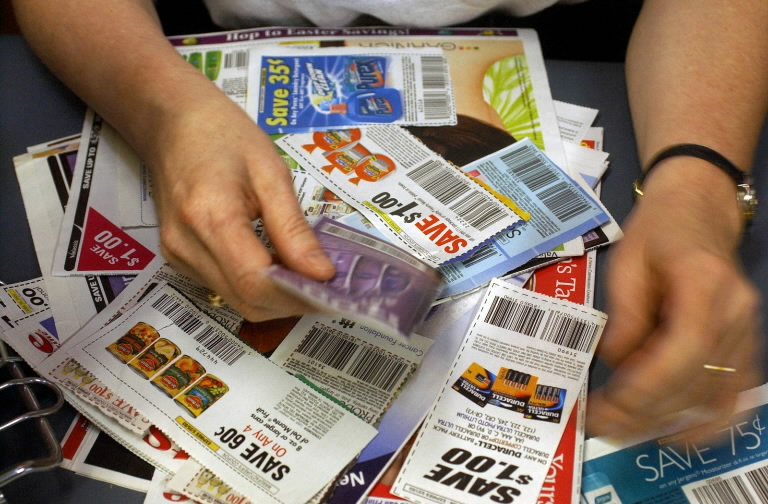 If you're trying to save money, couponing is a great idea – it's an effective, fun way to slash the cost of your weekly shopping bill. It does require a little work, but it's well worth the effort. Once you start to see the significant savings you can make, you'll wonder why you didn't start couponing years ago!
If you've never used coupons before but would like to give it a try, you'll probably have a few questions you need answered. You'll be pleased to know that it's free and really easy to get started. It can also be extremely enjoyable, and for some people, couponing has even become a hobby.
Where Do I Find Coupons?
There are plenty of ways to get your hands on good coupons. Here are five of the best places to look:
1. Newspapers and magazines: These usually have the best/highest value coupons. The weekend newspapers are an especially rich source.
2. Online: There are so many websites giving away free coupons (never pay for a coupon; this is illegal). Just search 'coupons' and thousands of sites will appear in the results.
3. Loyalty card schemes: It's usually free to sign up for loyalty cards so make sure you do so in every store you frequent. They will keep you updated with offers and send you coupons to use in-store.
4. In store: These coupons can be found in supermarket magazines (pick up a few copies if they're free) and sometimes a coupon will print off with your receipt to use next time you visit the store. Some supermarkets accept their competitor's coupons, but check first.
5. Directly from companies: Write a letter of praise or complaint to a manufacturer of a brand you like. Some of them will send you a coupon to say thanks (or sorry).
How Do I Use My Coupons?
Firstly, make sure you know the store's coupon policy (usually found on their website). Read the terms and conditions on your coupons carefully – this will prevent you from unwittingly committing coupon fraud and may be useful if you need to argue with a cashier.
Cut out or print off the coupons you've collected and take them with you next time you go shopping. At first you probably won't have many coupons so you can just keep them in your purse or an envelope. As you become a more experienced couponer and acquire more coupons, you may want to buy a file or binder to hold them.
If you have a coupon for a particular item, you don't need to use it straight away. Wait until the store has an offer on that item – such as money off or a 2 for 1 promotion – and you can combine it with your coupon to save even more! However, don't buy something you won't use or don't need just because it's on sale or you have a coupon for it. This is actually wasting money instead of saving.
Before you leave the store, check your receipt to make sure all your coupons were scanned properly. If there's a problem, go back to the cashier or take it to customer services so they can sort it out for you.
Once a week or month, look through your coupons and throw away any that have expired.
Any Final Tips?
The most important advice is to have fun with couponing. If you feel that it's starting to affect your day-to-day life and you're uncomfortable with that, cut back. If you've managed to build up a stockpile, great – but if it's beginning to take over your house, give some away to friends, family or a homeless shelter. As with everything in life, moderation is key when couponing.