The last year has seen an increase in the amount of people using mobile wallets to store personal information. Whether it's gift cards, bank details, or other sensitive data, are you doing what you can to protect that information from entering into the wrong hands?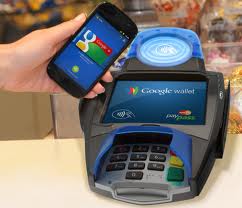 Here are 8 ways to help protect your information…
#1 Choose a unique password that only works with your mobile wallet apps or services. Use a service such as the PC Tools password generator, which can help you to create a safe and secure password.
#2 Don't install apps that aren't from trusted sources as they may contain underlying viruses or malware that can steal your data. Before installing, read privacy policies and T&C's to make sure you agree with them.
#3 It would be a good idea to make use of security features such as remote tracking, PINS, passwords and pass locks to prevent any access to your device, apps or data.
#4 Keep your cell phone updated with the latest apps and operating system. If you don't update, you are risking the chance for hackers to access your personal data. Each update may contain improved security enhancements.
#5 Remember to backup your information to a PC or to the cloud so that if you ever need to wipe the phone's data or if you can no longer restore the phone, it can easily be downloaded to a new device.
#6 Don't connect to free or unsecure Wi-Fi accounts, as most of these hotspots are prone to vulnerabilities putting your data at risk.
#7 Keep all your personal information private and secure. By personal information I am referring to your name, address, date of birth and anything else that could prevent identity fraud.
#8 In the event something does go wrong, then you need to know who to contact so you can stop any unauthorized use of your details.