Coffee is one amazing drink that is loved and enjoyed almost all throughout the world. Whether you have it as a stress reliever, a stimulator, or an energy booster, a steaming cup of coffee, along with its irresistible aroma, can work wonders on an individual's mood.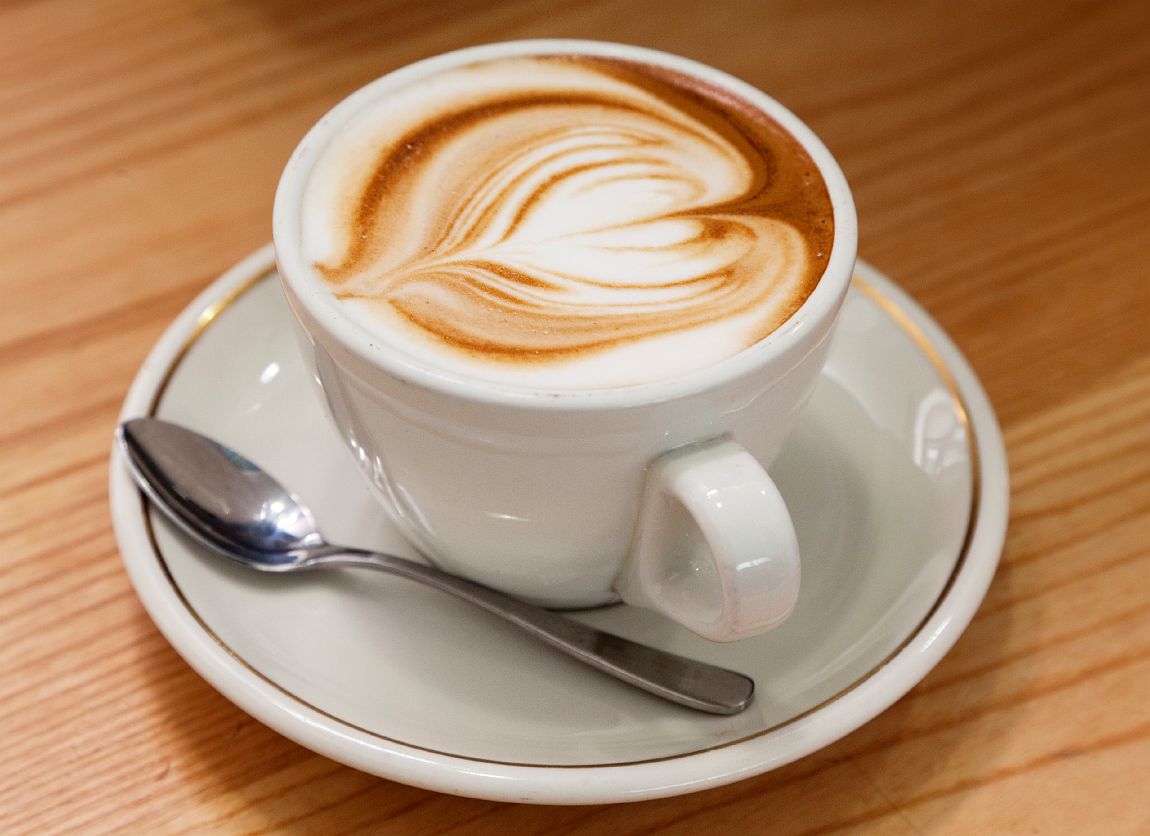 So if you're someone who loves coffee and can't do without your daily fix of caffeine, here are 5 ultimate apps that swear to take your coffee drinking experience a note higher.
Art of Coffee
If you're a hardcore coffee lover, you're bound to be fascinated by all those creative designs or art that you get to see your lovely cappuccinos served with, at most of your favorite and popular coffee chains. Whether it's a heart, a tulip, or even if it's just a simple smiley face, coffee art can be really interesting. What if you could learn to do this art yourself? Art of Coffee is a superb app that gives you 30 wonderful latte designs to learn. The app is equipped with written instructions, as well as step-by-step images and videos, helping you give a creative edge to your coffee. With four separate sections to follow as you progress further such as Coffee Basics, Essential Art, Advanced Art and Troubleshooting, this app is definitely one of the best when it comes to coffee art.
Spro
A must-have app for all coffee lovers, Spro is a simple and easy-to-use coffee app that you've definitely got to check out. This is an incredible app that gives you access to elaborate step-by-step instructions and diagrams on how to create 14 different types of popular espresso drinks such as Afogato, Macchiato, Americano, Café Latte, and much more. Besides detailed instructions and diagrams, the app also gives you the history and pronunciations of these popular drinks, as well as loads of information on frothing, grinding, beans, and so on. Whatever instructions you need in order to create your favorite coffee drink, Spro has it all.
Starbucks
If you love coffee, you've definitely got to love Starbucks, and if you love Starbucks, this is one app that you shouldn't miss out on, under any circumstances. As the name suggests, this is one incredible app that every Starbucks fan has got to have. The app allows you to sync your Starbucks card and all its information on to your smart phone. You can then use the app to manage your Starbucks card to check card balance, refill balance, pay for your purchases, build and track rewards, find stores, check out the food and drinks menu, send virtual cards to friends, apply for jobs, and what not! So, if you like sipping a regular cuppa joe at Starbucks, this is a fantastic app that you should download right away!
Intelligentsia
Created by Intelligentsia Coffee & Tea, Inc. this is yet another fantastic app that has got to feature in top apps for coffee lovers. Intelligentsia is essentially a handy app that gives you brewing hints and step-by-step brewing instructions for a number of brewing processes such as Pourover, French press, Café Solo, Chemex, Cupping and Siphon. The app even features a brewing timer that alerts you and lets you know the brewing stage of your coffee. Overall, this is a perfect app to make sure you brew a perfect cup of coffee!
Beanhunter
If you're a true coffee lover and if you're travelling, make sure you download Beanhunter on to your smart phone before you do anything else! With reviews, photos, and listings of more than 8,000 coffee shops all over the globe, this app won't let you go without you daily coffee dose, no matter what part of the world you might be in. The best part about this app is that it focuses more on local coffee shops that give you a true feel of the city, rather than popular coffee chains. All in all, this app can prove to a perfect travel companion for all you true coffee lovers out there.
Thanks go out to today's co-author, Kenneth Trophs, who is a fitness trainee at horizonfitness.com.au. He believes that running on a Horizon treadmill is preferable than running out in the open as you can track your progress. He has helped us collect some of the apps that feature in this article.