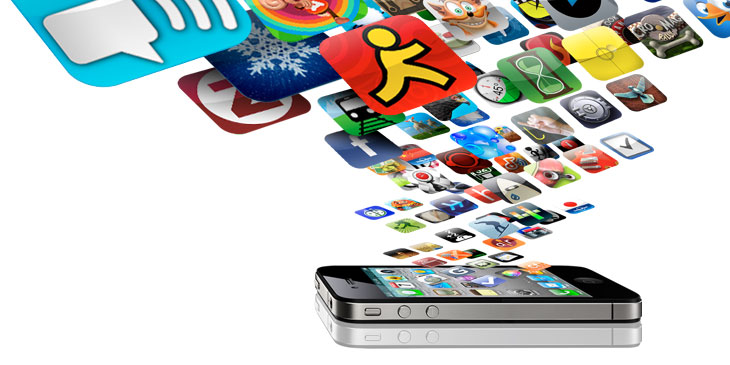 Just when you thought you are running low on inspiration, ideas, guidance, and designs for your home remodeling project or your new dream home project, you might want to pick up that iPhone of yours and have a peek inside the app store. There are some outstanding apps available to help you with all your home decoration and home improvement needs. Listed below are five such handy apps that you could start with.

Home Design 3D
While you are designing the home of your dreams, confused where to start from? Wondering whether the paint you've selected will suit your walls or not? Will those accessories go with the look of the room, or will your room look cramped? Well, when such questions start creeping into your mind, it's time to put Home Design 3D at work! Home Design 3D is a noteworthy app that allows its users to create 3D versions of their homes, and then experiment with different elements and paint colors that they might have selected. The app lets you generate each room including windows, furniture, doors, flooring, carpeting, accessories and so on. So, eliminate all your guesswork and download this handy app now!
Houzz Interior Design Ideas
Tagged as the "Wikipedia of interior and exterior design" by CNN, Houzz Interior Design Ideas is undoubtedly one of the most comprehensive home improvement apps you could lay your hands on. The app is packed with an exhaustive database of interior design and home decoration ideas. Be it your kitchen, the bedroom, living room, porch, bathroom, your closet, kid's room, or any other area of the house you can think of, this incredible app gives you access to over 100,000 beautiful high resolution pictures for inspiration. What's more, the app even gives you an option to sort images according to the room or house area you are focusing on, the style you're looking for (modern, contemporary, traditional, etc), and location. Furthermore, the app even has tabs with inspirations, ideas, and product suggestions from professionals. All this, absolutely free – unbelievable!
iHandy Level
The iHandy Level app is arguably one of the most perfect apps you can get yourself for all the level-checking needs you might have around the house. Essentially, iHandy Level is a level app for your iPhone that accurately checks how flat the surfaces in your home are, giving you strikingly consistent results. The app is easy to install and use. It can be used to get accurate details on the leveling of your furniture, shelves, picture frames, and so on. The app has an inbuilt gyroscope that senses the movements that you make. iHandy Level can also be used for other functions such as roof pitch calculation, measuring angles, measuring inclinations, and much more. Overall, the iHandy Level app is an ideal tool that provides you with precise measure for alignment.
Mark On Call HD
If you take interior design or your home improvement project seriously, Mark on Call HD is the perfect app for you. If you have a vision or certain ideas on how you want your room to be, this nifty app helps you realize your vision by enabling you to map out everything on a small screen beforehand. The app allows you to design rooms, lay down floors, place furniture, check out different paint colors, try out various fabrics, and much more, just at the tap of a finger. Literally tagged as an "assistant in your pocket" by a number of top design magazines, this handy app can pretty much do it all for you. Created by interior designer Mark Lewison, this app which is extremely easy to use, literally serves as your personal on-call interior designer right at your finger tips.
I.D Wood
Looking to renovate the interiors of your home? Working on a project to build your dream home? If yes, I.D Wood is yet another perfect app that could come in extremely useful to you. Developed by Double Dog Studios, I.D Wood is an app that allows its users to browse through over 160 kinds of different wood samples for cabinets, shelves, flooring, and so on. The app also provides users with information on the durability, sustainability, cost, common usages, and descriptions of these various types of woods, helping users choose the right kind of wood. What's more, the app even features sample photos, along with an advice guidebook from popular designers, architects, wood makers, and so on – letting you know about anything and everything that you ever wanted to know about the exact type of wood that you might have been considering to use in your home.
Today's feature writer, Gary Stark, is an interior designer by profession. He works with Alliance Flooring which is a Toronto based retailer, specializing in flooring products.