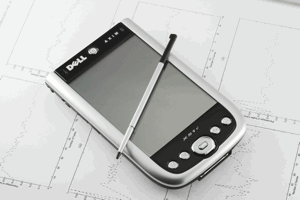 Wireless cell phone chargers could be on the way to breaking into the mainstream consciousness with the announcement that Procter & Gamble's Duracell battery division is teaming up with Powermat Ltd in a bid to get cell phone users to leave their traditional cell phone chargers behind them. The two firms are partnering up in order to create small charging receivers and mats that power up new and old cell phones and other small electronic devices without the use of wires.
Duracell Powermat is the moniker being given to the joint venture, which will enable the manufacturer of wireless charging equipment, Powermat Ltd, to be able to reach a much larger audience as well as helping Duracell to make more of an impact in a market where success seems to have so far eluded them. The hope is that the two firms working together will be able to change wireless cell phone charges devices from a niche market into a common accessory.
"What comes out of this partnership eventually, if we're successful, is people who buy a smart-phone or tablet five, six years from now will expect wireless power built into it," notes Ran Poliakine, the chief executive officer of Powermat Ltd. Powermat will own 45 percent of the joint venture, with the other 55 percent being owned by P&G. Operations should be up and running by early next year.