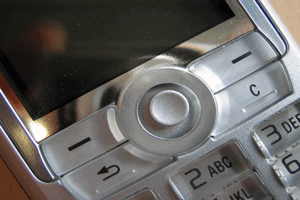 The hacking of used cell phones has been big news over the last few weeks, with the scandal surrounding Rupert Murdoch's News Corp, but now a new warning about the dangers of cell phone hackers has been sounded – that it is possible for hackers to use cell phone applications for unlocking car doors and even starting their engines, as hackers and security researchers Don Bailey and Matthew Solnik discovered.
"Today, A-GPS tracking devices, 3G Security Cameras, Urban Traffic Control systems, SCADA sensors, Home Control and Automation Systems and even vehicles are now telephony enabled," says Bailey. "These systems often receive control messages over the telephone network… These messages can trigger actions such as firmware updates, Are You There requests, or even solicitations for data… It is imperative for mobile researchers to understand how these systems can be detected by attackers on the global telephone network, (and) then potentially abused."
Bailey and Solnik are set to deliver the results of their investigations to Black Hat USA conference, which is being held next week. While they did not reveal which cars they have been able to hack into, firms such as BMW, GM, Ford and Hyundai use remote control and telemetry systems for some of their vehicles. Buttons on the mobile application can be pushed, which sends a signal to the car, telling it to unlock or even start up.