Last updated April 12, 2019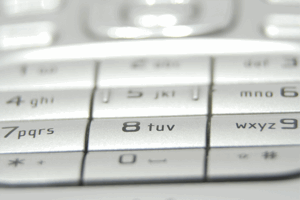 Users of new or old cell phones associated with Vodafone found themselves without a signal in Calcutta on Sunday. The company claims the failure in service was due to an entirely normal and planned upgrade in their services, but that loss of signal was not notified to customers, who were decidedly unimpressed to find themselves without a cell phone service for more than five consecutive hours.
Between 8am and 1.30pm, anyone who tried to call a Vodafone telephone number found themselves confronted with a simple message, either "Error in Connection" or "Network busy", with no reason given for the failure or assurance as to when the system would be restored. Subscribers also reported that text messages took far longer to get through than is normally the case.
"I got perturbed when I failed to get my through to my father who has a Vodafone number, despite several attempts on Sunday morning," says Vancouver based teacher Subhadip Ghosh. "I called up a relative in the city who has a different connection and asked him to get in touch with my father, but he too failed."
Vodafone is the biggest cell phone provider in the whole of Calcutta, with more than 43 million users, many of whom are decidedly aggravated by both the disruption and the lack of notice. "They flood our inbox with unnecessary messages but did not bother to alert us about the disruption," notes HR professional Rajib Das.