Last updated April 12, 2019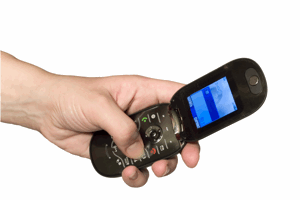 Police in Edmond in the United States are warning local residents to be wary of people coming to their doors and asking if they can borrow their new or used cell phones – because they just might not get them back.
Two female suspects, have been borrowing cell phones from their owners, and then running away without giving them back. One of their victims was a girl as young as just 13 years old. "These women are preying on the kindness of strangers," says a spokeswoman for the Edmond Police Department, Glynda Chu, who is urging local residents to exhibit caution. "It is hard to say no when someone asks for a drink of water or to use a cell phone, but you have to be very careful anytime you open your door to a stranger." Chu advises any resident who feels uncomfortable should such a situation present itself to simply say no and then contact the Police Department.
Three incidents were reported by the police yesterday, all of which occurred within the same area. The two other victims of the crimes were aged 19 and 63, one living on Mary Lee Lane, which is situated east of South Rankin Street and to the north of 15th Street, and the other nearby on East 15th Street.
The female suspects are described as being aged in their late teen years to early 20s. Three other people are believed to have been approached by the suspects, but did not have their cell phones stolen.