Autocorrect. A word that strikes fear into the hearts of many iOS users across the world. You all know what I mean, and most iOS users have been in a similar situation where one word can suddenly be corrected to another word that makes absolute no sense.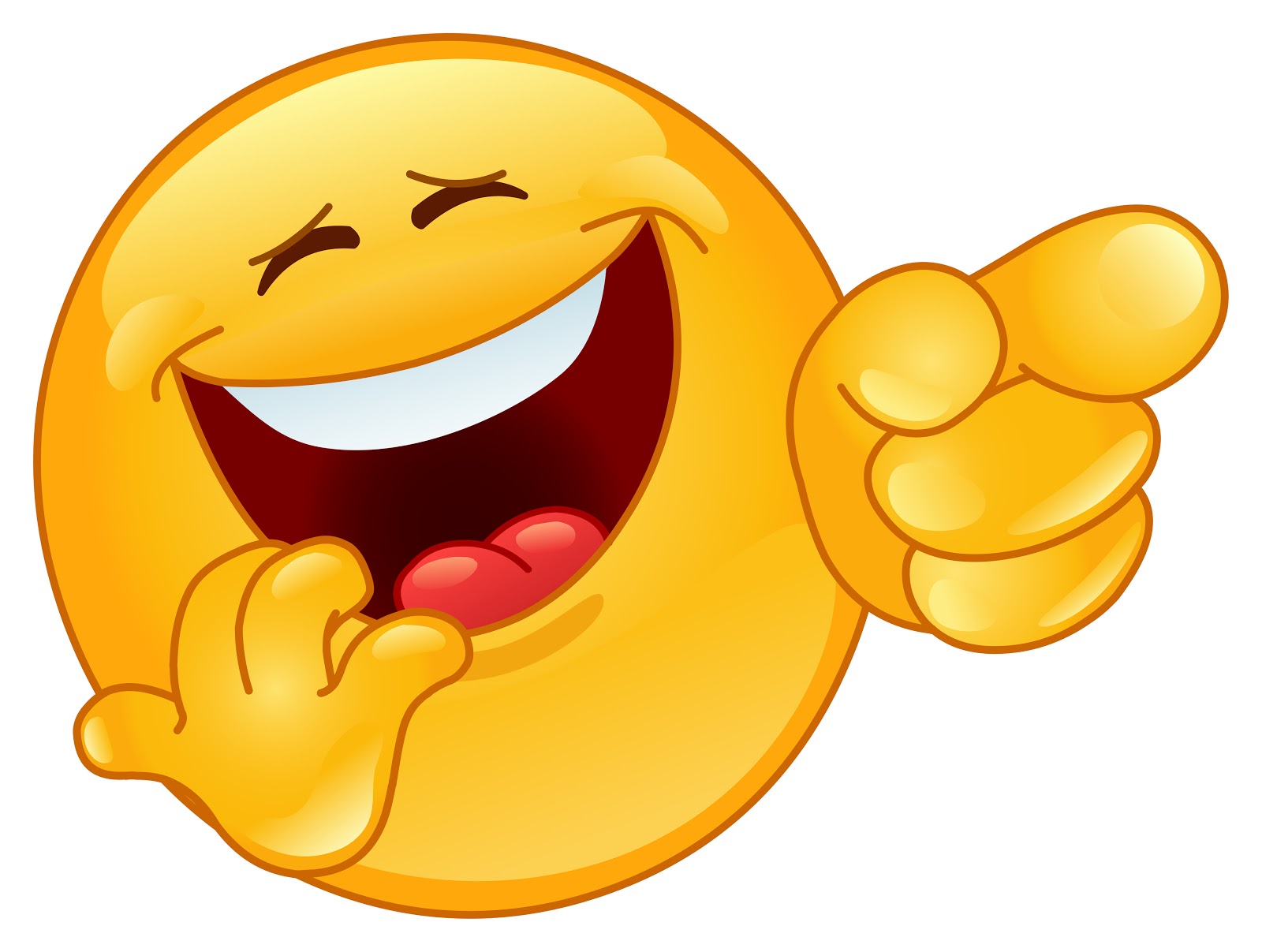 Even worse, that word may not be the best of words to use at that point of a sentence, leaving many people with red faces and a whole lot of explaining to do. Here are our top 10 picks:
1. April Showers Flatulence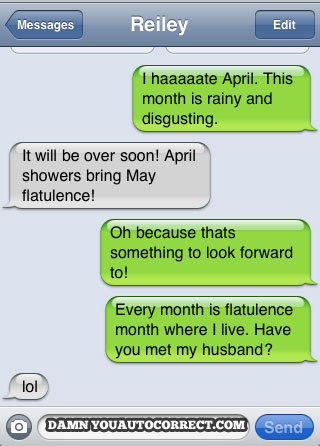 2. Give Love a…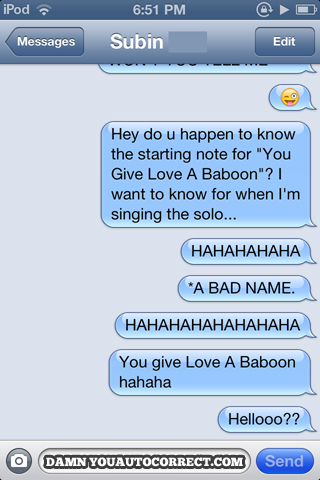 3. You Put Your Golf Clubs Where?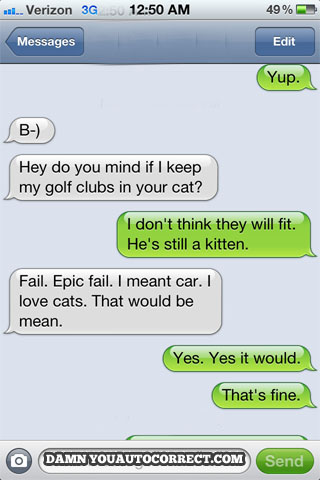 4. Mothers…

5. Relieving Yourself On Thugs

6. Don't Go So Fast!

7. A Bad Case of The Manboobs

8. Not Heard of That?

9. They Let You Ride Unicorns Now?

10. Whoops!