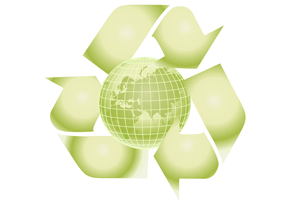 With the rules for the correct disposal and recycling of e-waste set to come into force from the beginning of next month, the Tamil Nadu government has put in place the processes and systems needed, according to BV Ramanaa, the Environment Minister.
Following the debate over the grants demand to Environment and Forests, Ramanaa addressed the Assembly to say that the Central Ministry of Environment and Forests has now advised that the new e-waste (Management and Handling) Rules 2011 will come into force from 1 May.
The rules outline the responsibilities of both manufacturers and consumers for the correct disposal of all electrical and electronic items, including old cell phones, as well as dictating the guidelines and the procedures for the collection, dismantling and subsequent recycling of such waste. The rules also identify the agencies of the State Government, which are to oversee the whole process.
Electronic waste, or e-waste as it is commonly referred to, contains a number of polluting substances such as chemicals and metals that can pose a hazard to both the environment and to human health when they are not disposed of in the proper fashion. The Minister says that the Tamil Nadu Pollution Control Board is to monitor the system and has created a committee of experts in order to help manage the electronic waste that is generated in Tamil Nadu.