Last updated April 12, 2019
According to recent statistics, American students participate in study abroad programs more than ever. U.S. companies also send record numbers of their staff to offices overseas for training. The roaming charges that travelers incur texting and making calls from abroad are particularly costly. Globalization, however, is only one reason why prepaid phones are rising in popularity.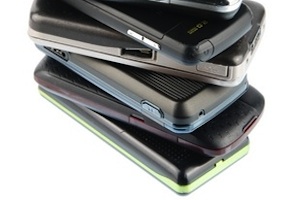 While there might have once been a stigma to owning one, the image of a prepaid phone user has recently changed. Once considered the only option for people who couldn't pass a credit check, the new prepaid phone buyer is someone who likes owning an international device. They're perceived as dollar wise as well as tech savvy.
Inserting and removing SIM cards from mobile phones is nothing new. It's been common for European mobile phone users to pay-as-they-go for at least a decade. Popular European carriers such as Orange and Virgin Mobile, however, have not subsidized phones as stubbornly as carriers in the U.S. Even more seriously, the Digital Millenium Copyright Act makes it a crime to unlock a cell phone in the United States. Regardless of the threat of jail time and a hefty fine, wireless company customers have never stopped insisting on having complete ownership of the phones they pay so much for every month. Information on how to unlock phones is increasingly being shared all over the internet. For a small fee, there are businesses who will discretely unlock your phone for you.
Traditional two year contracts harder to come by, wireless companies are rolling out prepaid plans to attract customers who won't agree to restrictive post-paid contracts that come with exorbitant cancellation fees. It's now possible to get unlimited talk, text and data for only around $45 a month, though going prepaid often means agreeing to use less popular phones.
The choice of phones for prepaid customers is no longer as limited though. Prepaid iPhone plans will soon be available. It's important, however, to take note of the upfront cost of an iPhone without a contract. Buyers can expect to pay $650 out-of-pocket. While the cost of monthly contracts differ from carrier to carrier, a customer who takes a $30 or $40 a month prepaid iPhone plan would spend around only $1600 over the course of two years. If they were to go the subsidized route with Verizon, AT&T or Sprint, their costs would be anywhere from $2100 to $2400 over the same course of time.
Whether it's because they're more in tune with the spirit of the globalized world or just plain cheaper, prepaid phones are the growing preference of many consumers. As the unlocked phone movement rises, and prepaid deals get better and better, it's almost inevitable that phones that come with contracts will soon be a thing of the past.